Regular price
₹ 1,549
Sale price
₹ 1,239
Unit price
per
(20% Off)
Sold out
Choose a pot:
Dimensions:
View Our Size Guide
Estimated Delivery:
between 4 to 9 days all over India
A stunning plant, Homalomena Maggy is one of the recent additions to the houseplants list and a rare find. Homalomean Maggy has large, heart-shaped and green colored foliage. The rippled leaves grow off orange-maroon slender stems giving an exotic and tropical vibe. Sized to shipping, our Homalomena Maggy plant reaches you with room to grow as it becomes part of your home.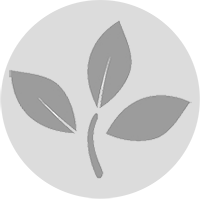 Healthy
Plants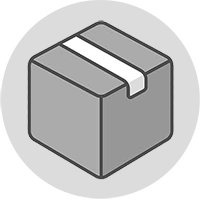 Secure
Packaging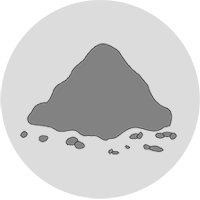 Superior
Soil Mix
Free Replacement if Damaged
Self-Watering & Double Potted
View full details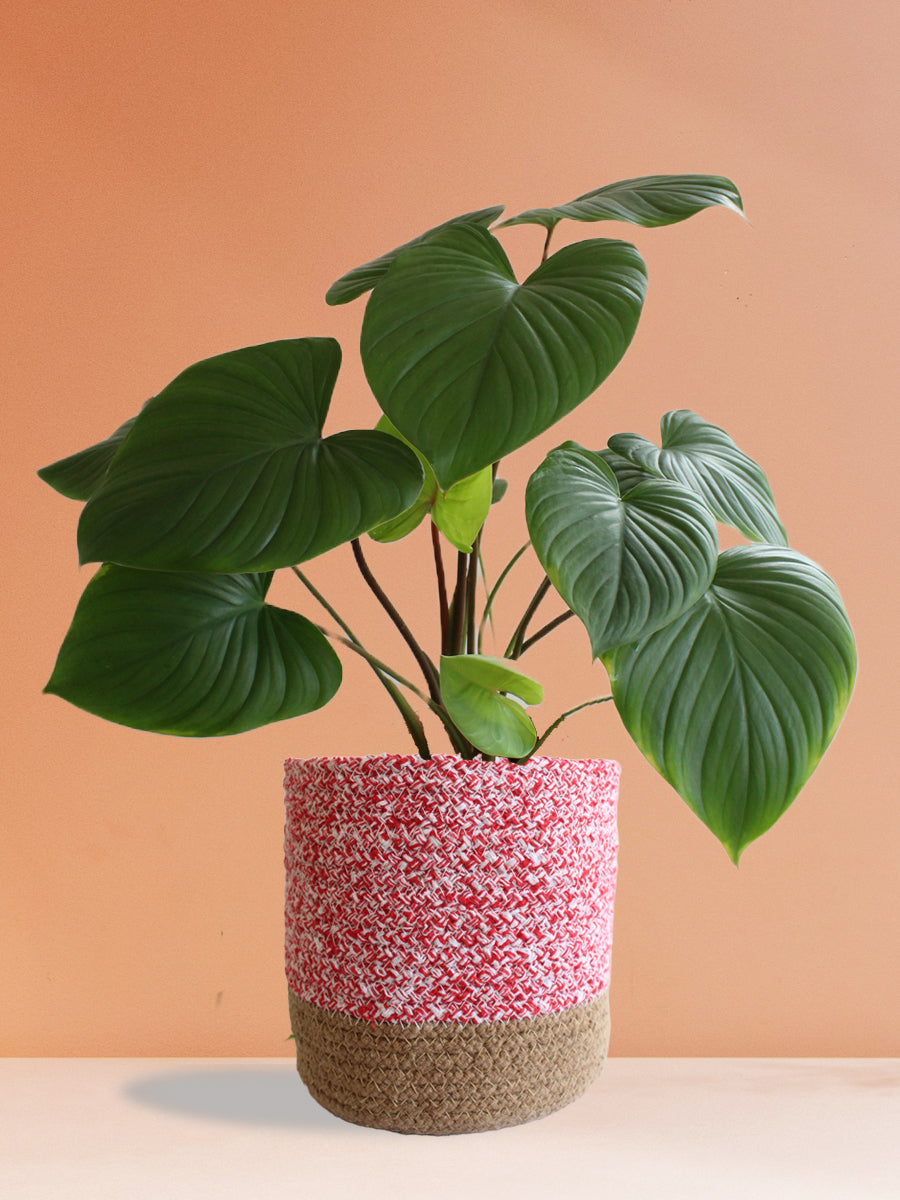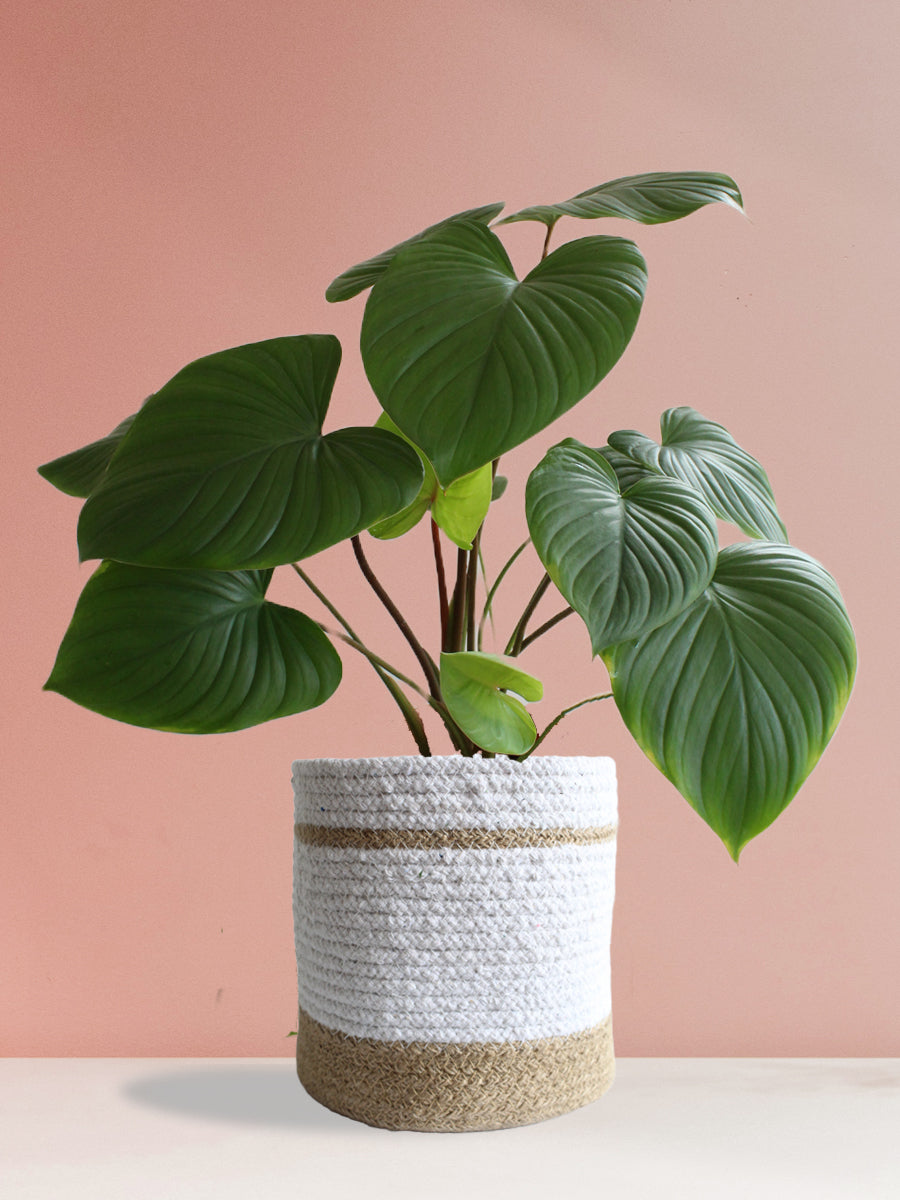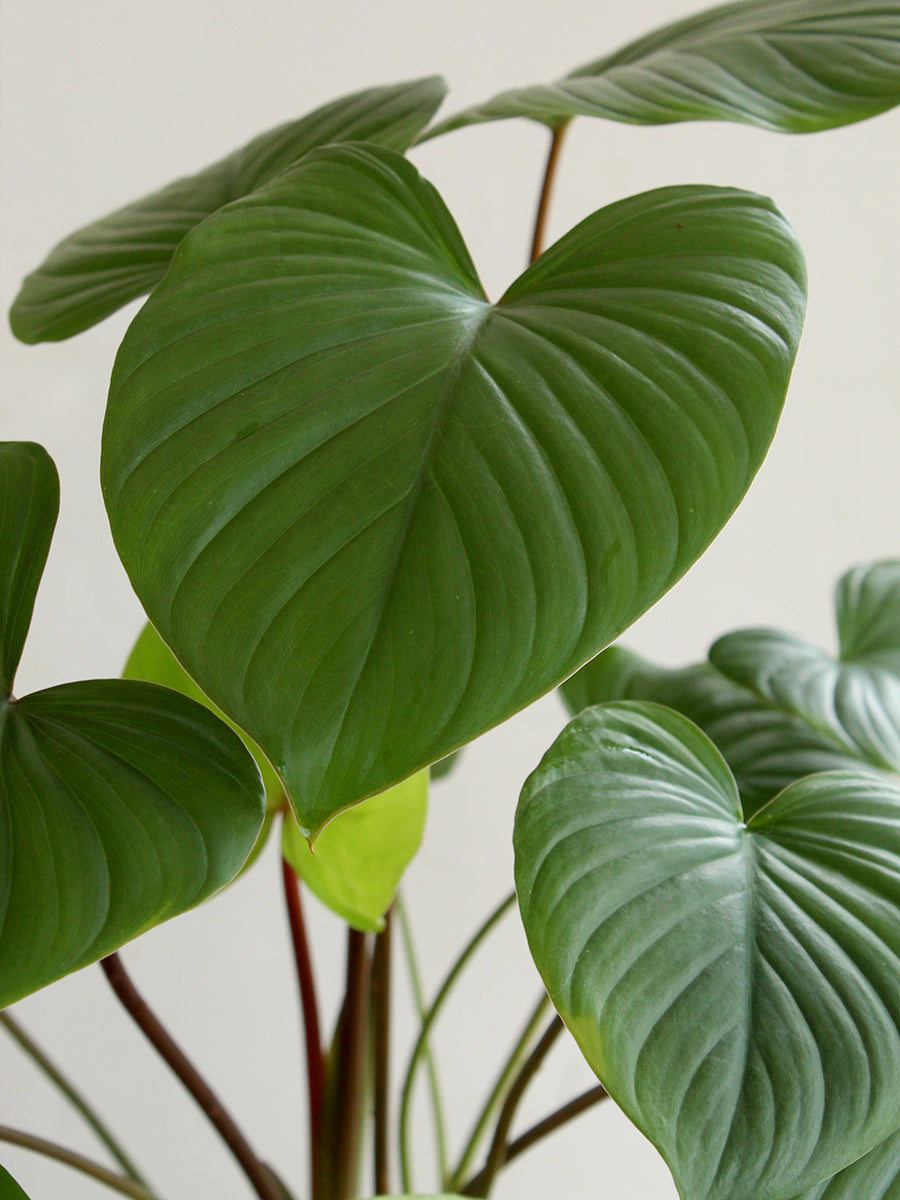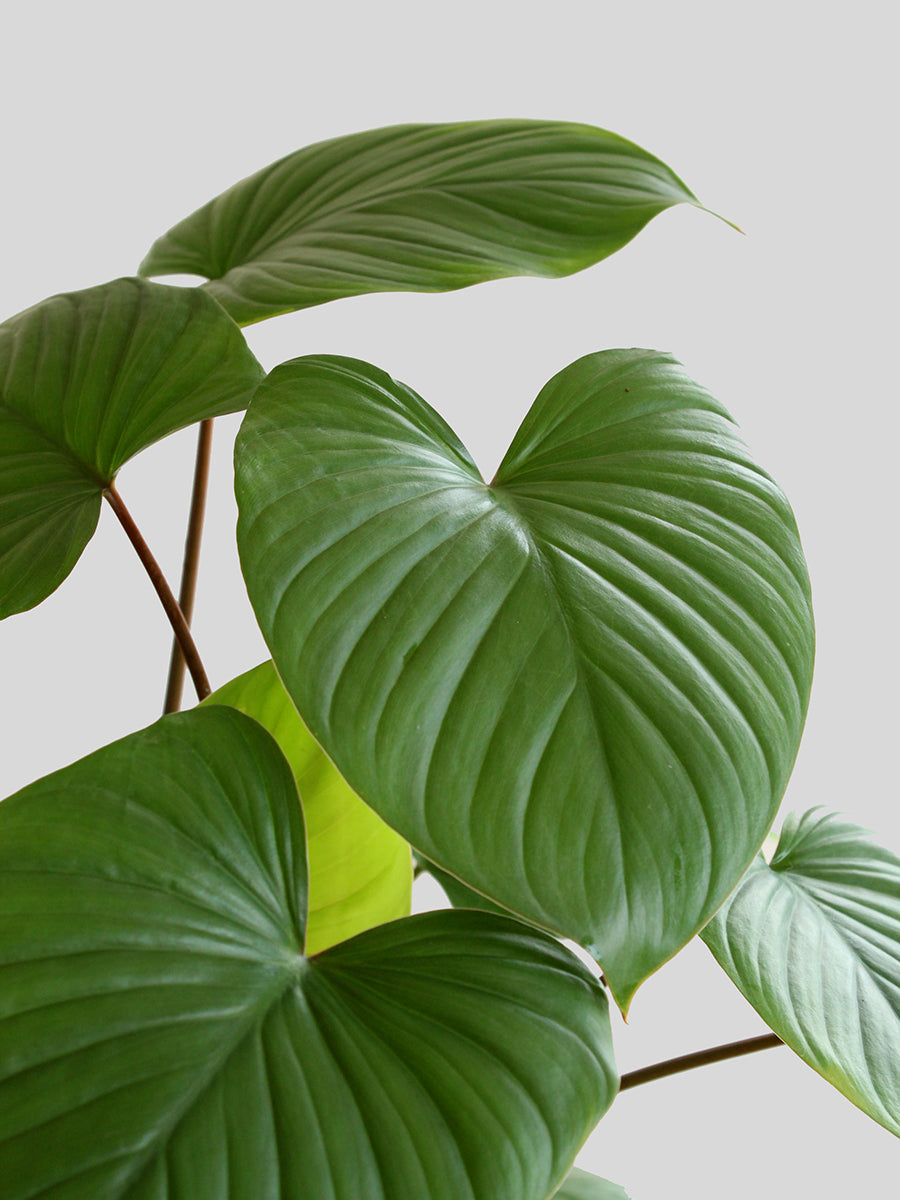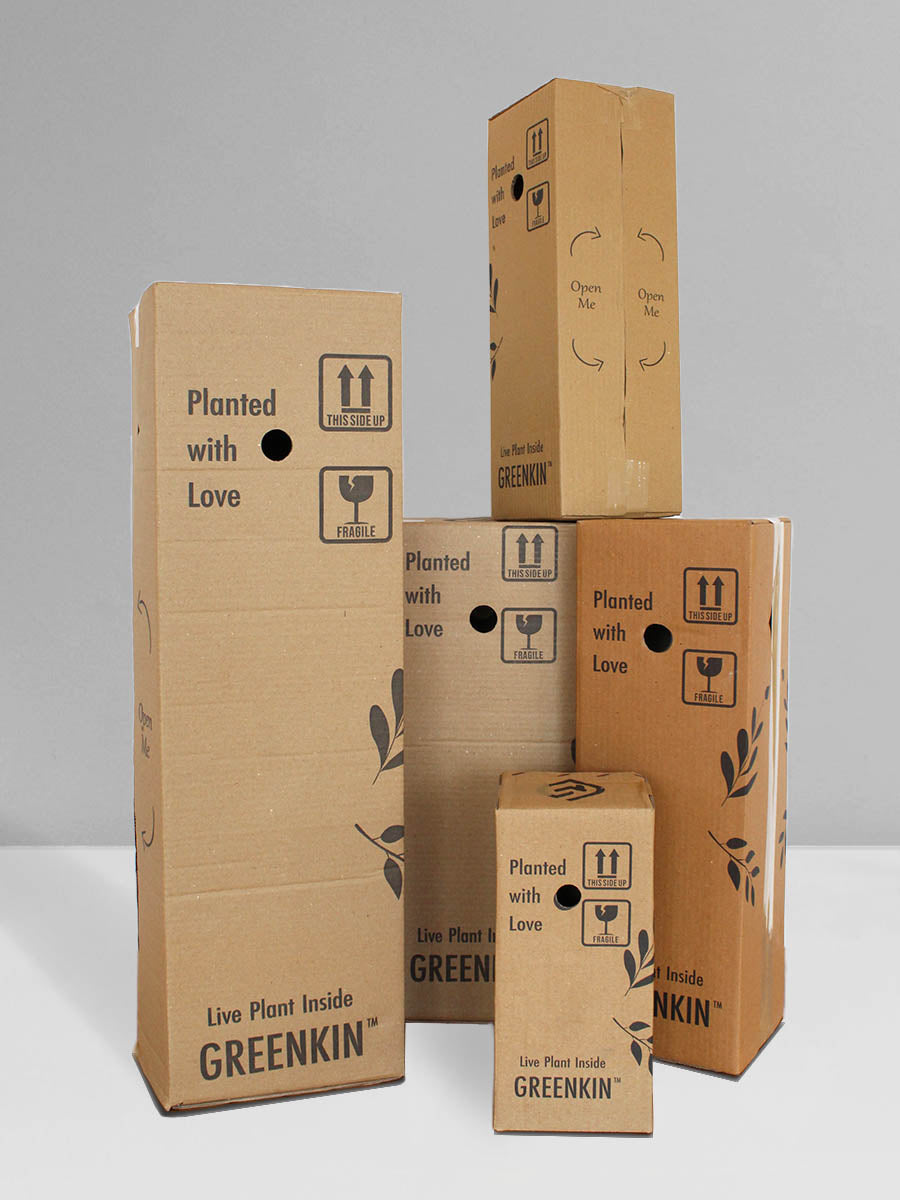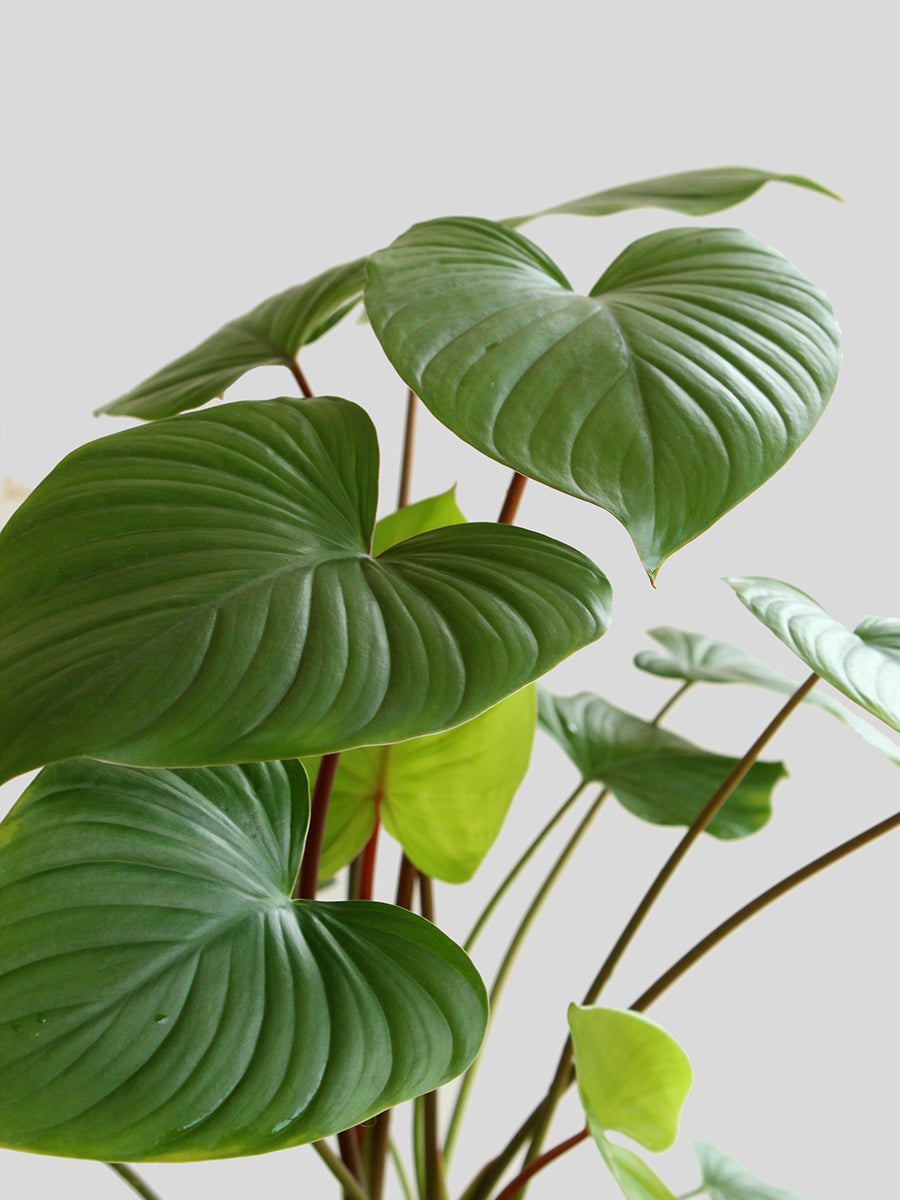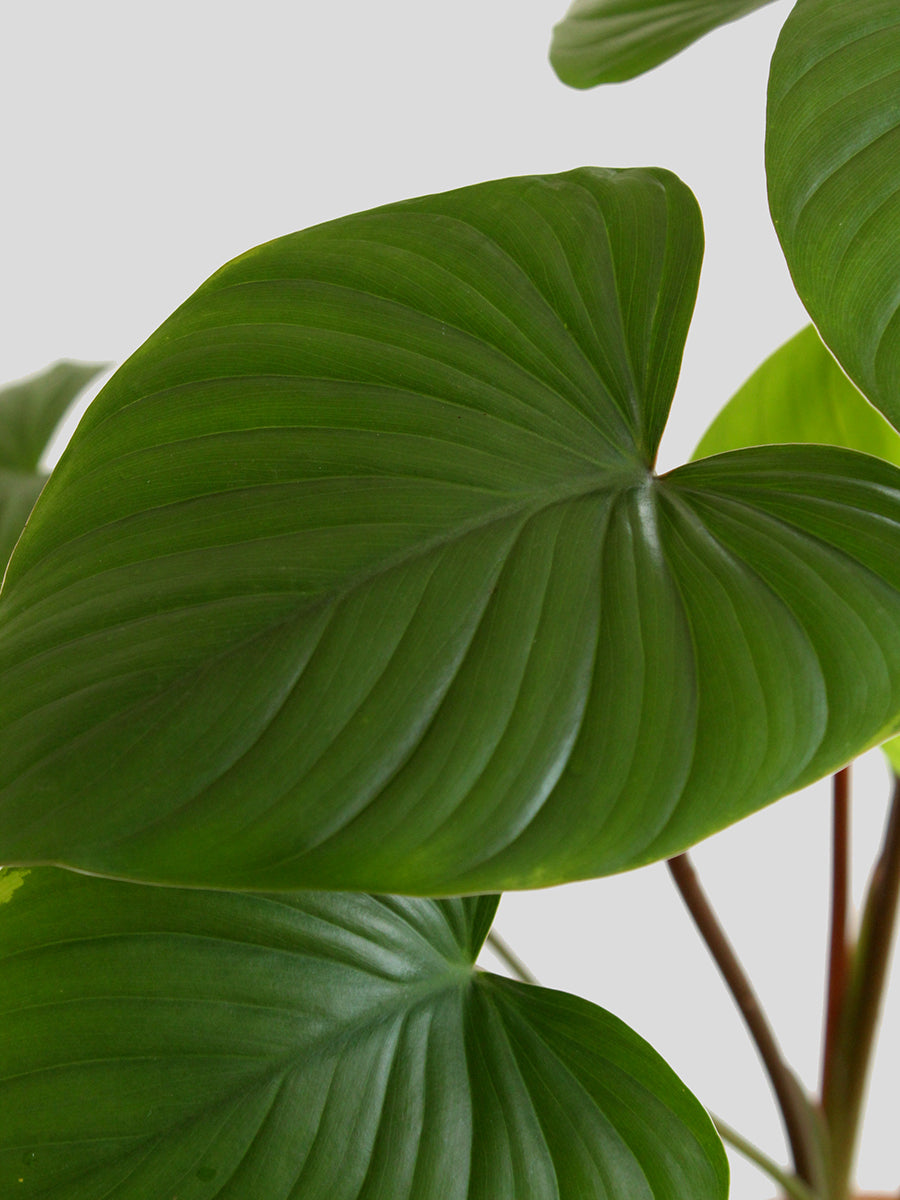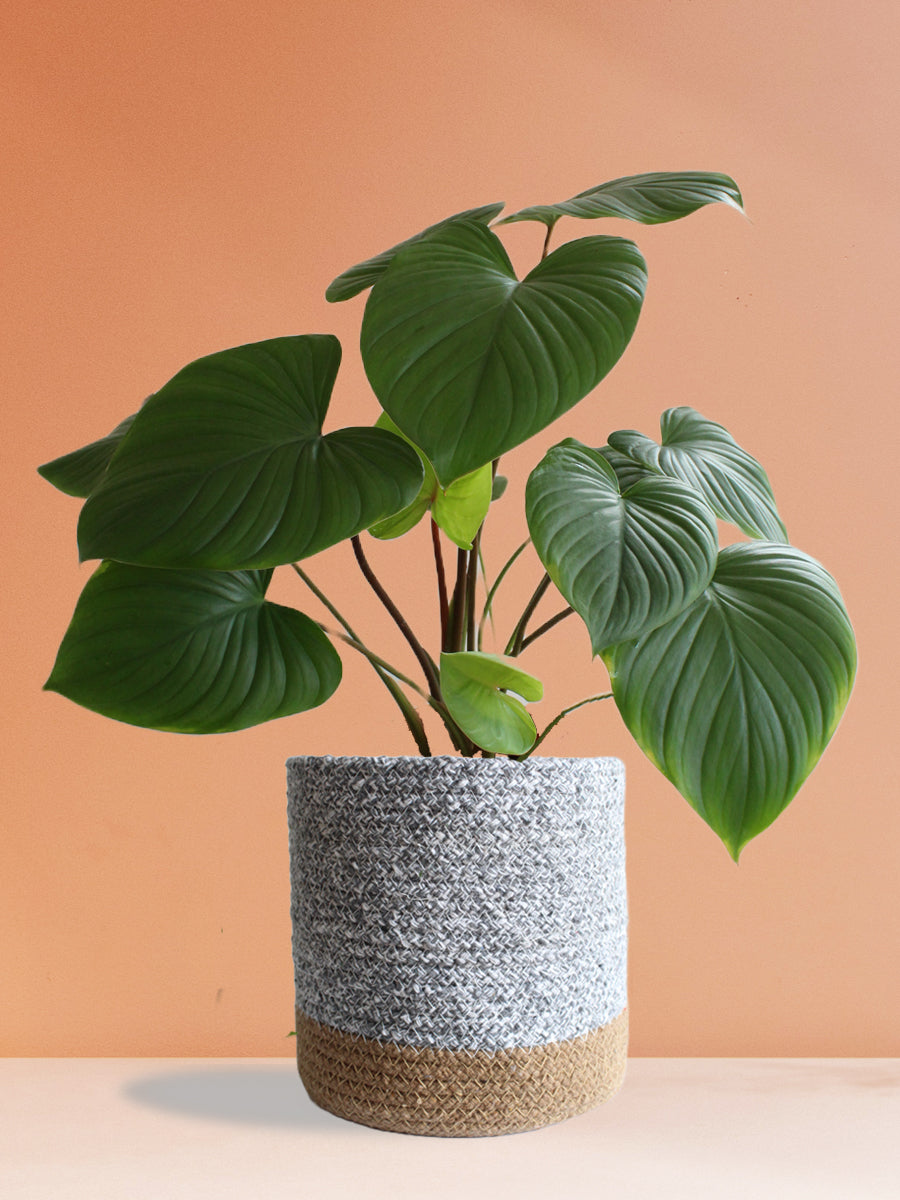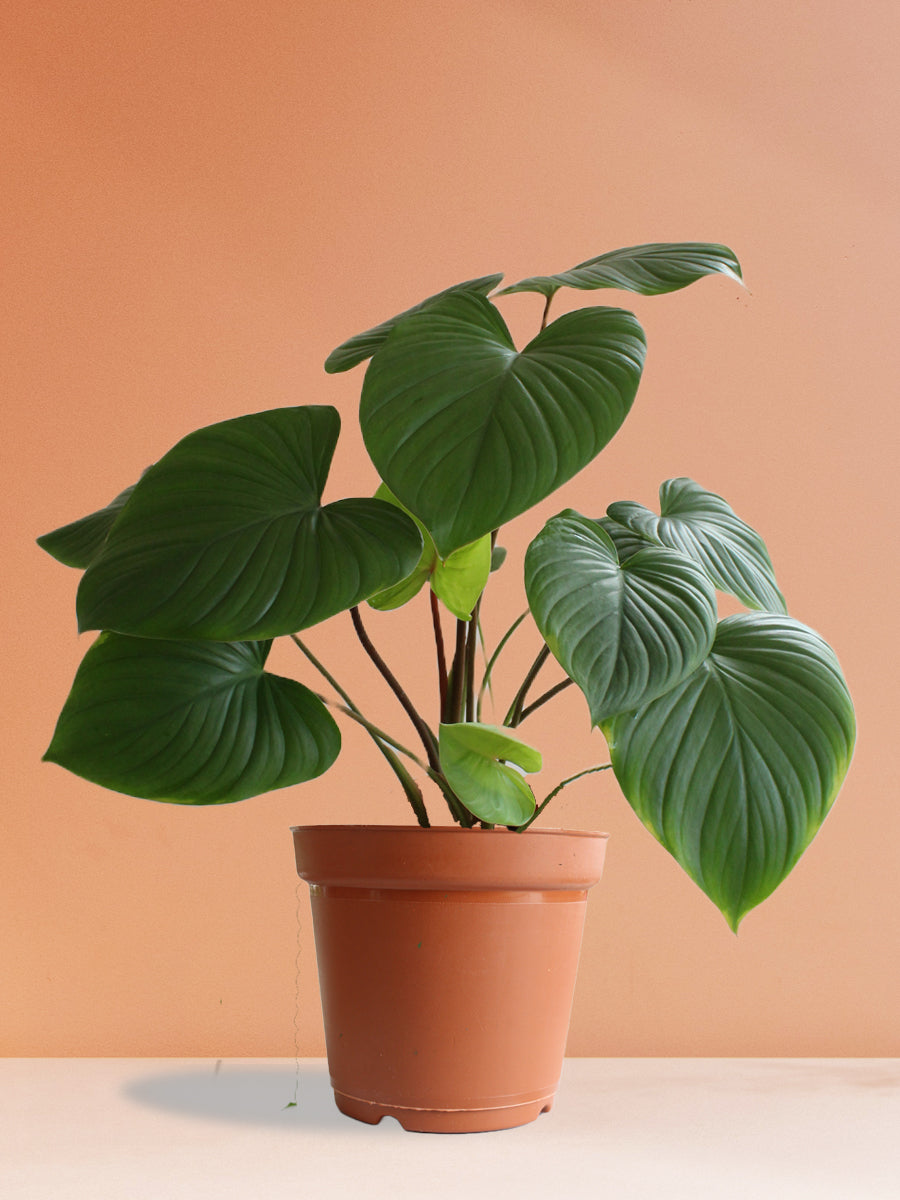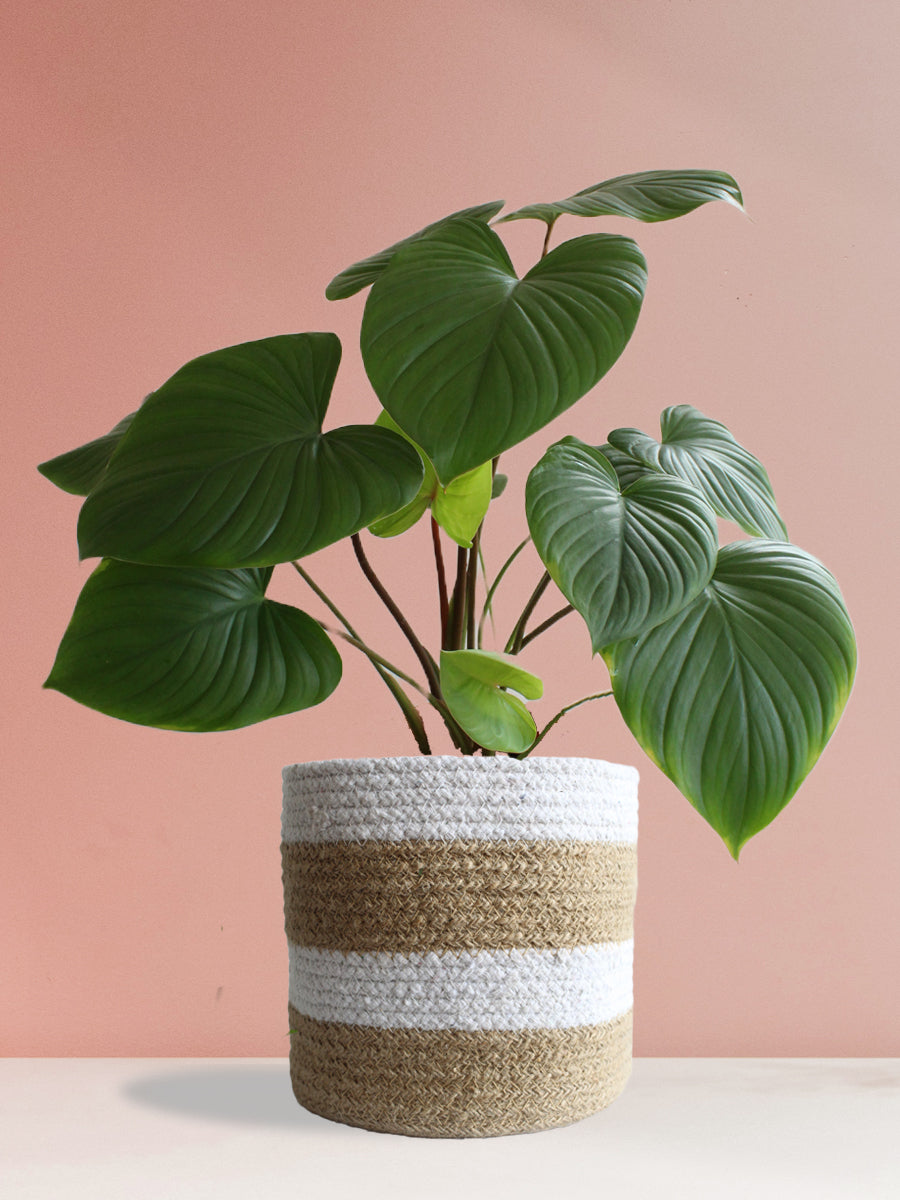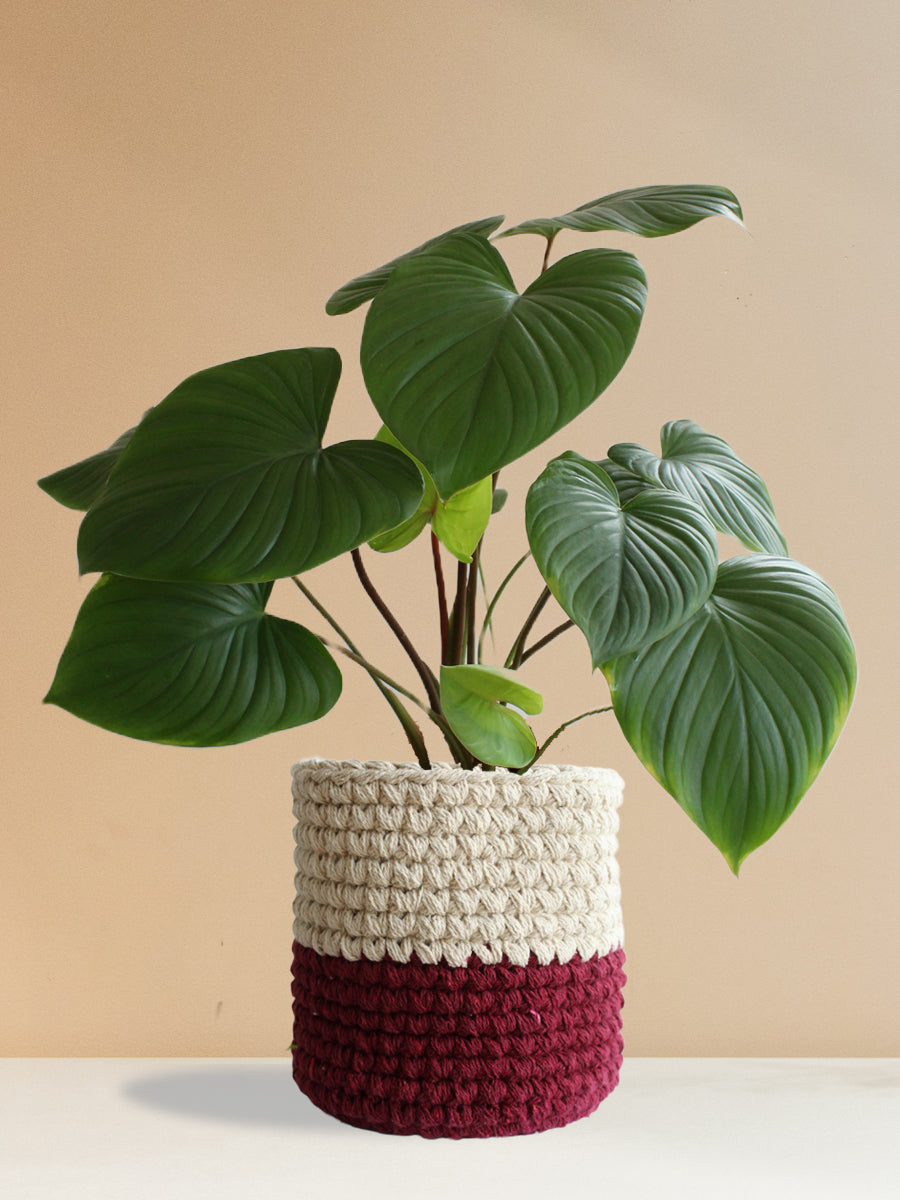 Size Guide
Because the height of plants varies, we use the width of the planters they come in for size.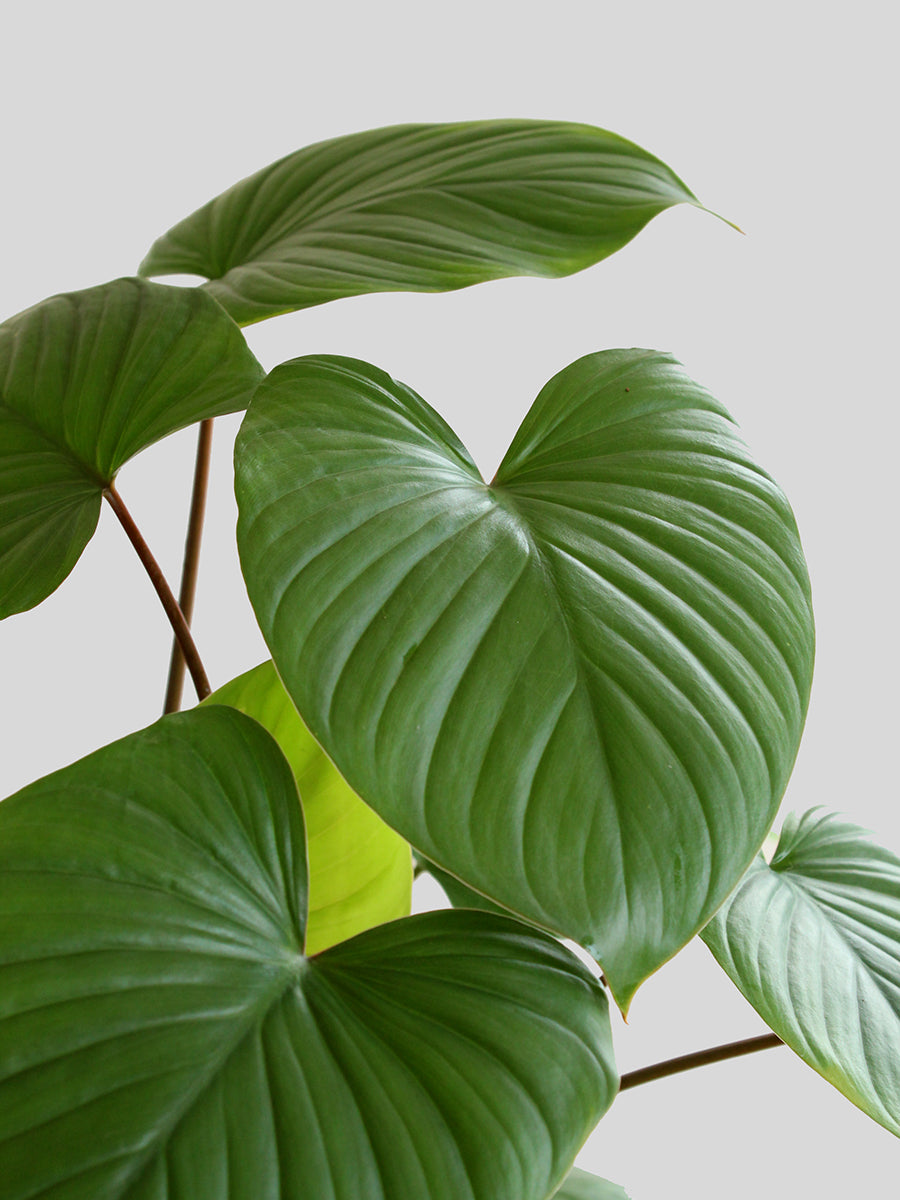 About Homalomena Maggy (Large)
A gorgeous plant, Homalomena Maggy is a recent addition and one of the lesser known relatives of the Philodendrons. Homalomena Maggy is an evergreen tropical houseplant offering lush green, thick and glossy foliage. Homalomena is considered native to Asia and South America growing in tropical rainforests receiving dappled or indirect sunlight through the forest canopy. Homalomena Maggy has thick and glossy heart-shaped leaves which have beautiful ripple-like vein markings on them. The leaves of Homalomena Maggy grow off orange-maroon slender stems creating a canopy like appearance. The domesticated and container grown Homalomena Maggy could reach a height of about 5 feet in height and 3 feet spread across. Homalomena Maggy is easy to care for and adds a stunning dimension to your space.
Also Known As

Homalomena Maggie, Shield Plant, Queen of Hearts, Spade Plant
Keep In Mind

1. Homalomena Maggy is toxic if consumed in large quantities
2. Homalomena Maggy could be infested with insects such as aphids, Anthurium Chocolate mites, and it needs to be treated with neem oil spray or mild insecticide spray if you spot infestation
The Trending 25
Shop our Bestsellers - The plants that everyone is buying
Care Guide for Homalomena Maggy (Large)
Planning to buy Homalomena Maggy (Large) online? Here is all you need to know.
Homalomena Maggy does well in low to medium indirect light indoors or shaded outdoors. In extreme low light conditions the growth could be sparse. Protect it from direct sunlight.
Homalomena Maggy loves warmth and does well in room temperatures. Protect it from extreme temperatures
Homalomena Maggy plant needs to be watered twice or thrice a week. This could increase during summers and reduce during winters.
Homalomena Maggy does well in medium to high humidity conditions. So, in extremely dry weather you might need to mist the plant to maintain the humidity levels.
Homalomena Maggy plant would need a mild fertilizer every month but not during winters
Homalomena Maggy would pruning for removal of dried out leaves/stems
Homalomena Maggy plant would need repotting only when roots appear from the bottom of the planter
Homalomena Maggy Plant can be propagated via division
Yellow leaves-
Overwatering, low humidity (mist daily during dry weather)

Spots of leaves/Brown leaf tips -
Overwatering

Brown edged leaves/Drooping leaves -
Low humidity, Improper watering, Bruising/brushing against surfaces

Smaller leaves/sparse growth -
Insufficient light
Homalomena Maggy plants are medium growers
Homalomena helps in purifying the air
Homalomena Maggie, Shield Plant, Queen of Hearts, Spade Plant
Light Guide For Plants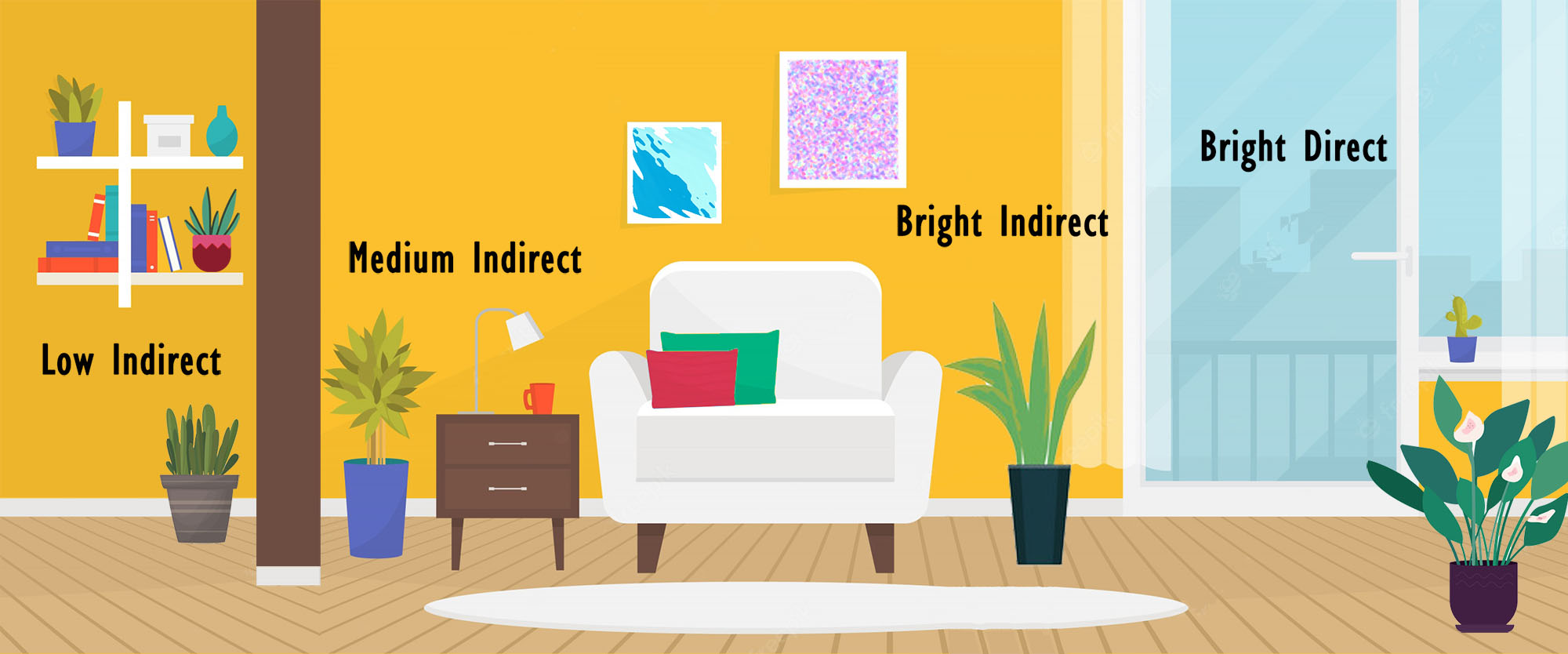 The Greenkin Experience

Healthy Plants
Healthy plants handpicked from finest nurseries across India
Premium Planters
All our plants come in premium hand-made decor-worthy planters

Quality Assurance
All plants are inspected for health and fullness by plant experts

Lifetime Support
Get lifetime support for every plant from horticulturists
Beautiful!
It'sa gorgeous plant! Delivered in excellent condition and awesome packaging! Keep it up guys👍🏼
Best place online to buy plants from.
The homolomena is lovely. Absolutely delighted with the purchase.
Recieved in very good condition. Very well instructed about care of plant. Definately will get more👍
Must buy
Ordered a Maggy plant in white jute pot. Received very healthy plant. Packaging was sturdy. Jute pot is beautiful. I will come back to buy more.