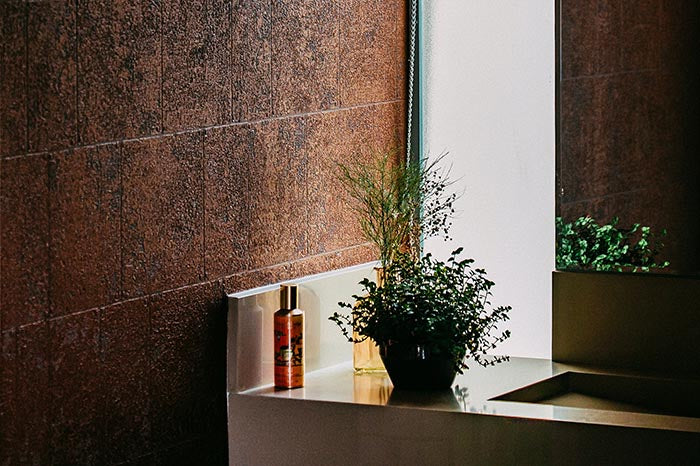 Buying Plants for Bathroom in India?
Are you looking to buy plants for bathroom online in India? Browse our collection to explore a large variety based on your specific needs.

Plants add a lot of benefits to your Bathroom, while also giving a natural calming touch for a more relaxing bath. You can add large Dracaenas and Fiddle-leaf Figs or add the bestselling Pothos, ZZ Plant and Earth Star depending on your space. Choosing the right plant for your bathroom can be difficult, and we are here to help you. Read the FAQs to understand how to go about this choice.

Bathroom décor is a trend that has picked up in recent years in India, and there is nothing better than adding beautiful plants to your space. So go ahead and make your bathrooms more exquisite.
Bathroom Plants help in purifying air, eliminating bacteria, absorbing excess moisture and adding that perfect natural green touch to your bathroom
FAQs for buying Plants for Bathroom in India
How do I choose plants for my bathroom?


There are certain things you should consider when buying plants for bathroom in India. All plants need a few basic things to survive on, like water, nutrition, light and air. Read below to know what are some key factors that determine the type of plants you should buy for your bathroom.

1. Space: Consider how big or small your bathroom is to know the size of plants that you should look at. For the more spacious bathrooms, you could look at large plants, either placed on a stand or potted in tall planters. These large plants could be placed in a corner in your bathroom or by the side of your bathtub against the wall. For the smaller bathrooms, you can consider smaller plants in 4 to 6 inch pots, placed either by the side of your basin or on shelves. You can also consider hanging plants that require no floor space.

2. Light The next important thing to look at is the amount of natural light that your bathroom gets. Natural light is important for plants, and a window makes a huge difference to what type of plants you can buy for your bathroom. Most of the plants that we suggest require bright indirect sunlight, and some plants can sustain even very low light conditions.

3. Water: Most of the plants that you can keep in your bathroom would require good amount of humidity. Thus taking long showers only benefit the plants. Think of tropical climates where these plants get good rainfall, and typically have very humid conditions throughout the year. That is their natural habitat. Thus humidity is a big plus. For the actual soil water requirement of plants, you should consider plants that can be watered daily as well as watered every once in a while. The hardier the plants, better for the bathroom. You can also grow certain plants in water, which means you will not need to water the plants regularly, rather just fill the vase with water every 4 to 5 days.

Keeping these things in mind, it ultimately boils down to your taste. Think whether you are a maximalist or a minimalist. Do you want a lot of greens in your bathroom or are you looking to add colors to your bathroom by adding the right plants. If you feel confused, reach out to us and let us help you visualize your space with the best plants.


Which plants are best suited for bathrooms?


Without much ado, let's jump right into the list of plants that you can immediately buy for your bathrooms:

1. Pothos: The evergreen money plant or Pothos is the friendliest bathroom plant that you can pick right away. Pothos can be planted in small 4 inch to 6 inch pots, and have a tendency to grow really fast brightening your space with their waxy leaves. If you would like to restrict their growth, then Pothos can also be planted in water directly by placing them in a vase filled with water. This arrangement is also a great gifting option as it requires extremely less care and is considered a very lucky plant.

2. Calathea: Calatheas, commonly known as prayer plant, hail from tropical Americas. Their love for humidity clubbed with low light requirements make them excellent plants for your bathrooms. They thrive well in Indian climate, and can be potted in 5 to 6 inch pots. Certain varieties can add that burgundy to your bathroom, though the best variety to add is Calathea "Freddie" as it is more tolerant to low light conditions.

3. Snake Plant: The next plant in our list of best plants for bathroom in India is the hardy Snake Plant. As people say, It thrives on neglect, but a little bit of love never harms a plant. Snake plants can tolerate bright sunlight, as well as low indirect light. They come in a variety of sizes and should be chosen based on the space that your bathroom has.

4. Dieffenbachia: Dieffenbachia's thrive in humid conditions and your shower just provides them with enough humidity. Owing to their large leaves with green and white coloration, they are an excellent addition to your bathroom. While they like indirect sunlight, keep in mind that they need regular watering. Also, dieffenbachias are generally tall plants reaching to about 3 to 6 feet in height.

5. Fiddle-Leaf Fig: Fiddle-leaf figs are tall plants, but do not grow sideways, so are well contained in width. They are best kept in slightly sunny positions, so that they receive bright indirect light. Hailing from tropical climates of Africa, the plant loves humidity. They are an ideal addition to your bathroom if you have a more spacious place with some sunlight.

6. ZZ Plant: ZZ Plants are some of the more popular plants for bathrooms as they tend to survive in low light conditions, and even grow in bathrooms without windows. They are slow growers if potted in small 4 to 5 inch pots. Note that they like their soil to be well-drained and water only when necessary.

7. Peace Lily: A Peace Lily adds a different kind of charm to your bathroom. The white flowers make for a royal bath, but they do need a bit of sun to flourish. A Peace Lily plant should be kept closer to the window where it can receive some sun, if possible.

8. Orchids: Similar to Peace Lilies, Orchids give a royal touch to your bathroom. They too require some bit of sun for optimal blooming, so they are best kept near the window. Note that they do not like direct sun, so if your bathroom receives full sun, then they are best kept near the basin where sunlight is indirect.

9. Dracaena: Dracaena's are known for being hardy, and they come in various shapes and sizes. They thrive well in humidity from your shower, and also tolerate low to medium light, making them an excellent plant for bathrooms. They do well in Indian climate. Like Dieffenbachia, Dracaena too requires regular watering.

10. Bird Nest Fern: Bird Nest Ferns are known for their instant jungle vibes owing to their large wavy leaves. These plants love humidity and are native to Southeast Asia. Note that they can grow really huge, and take a lot of space in your bathroom.

11. Lucky Bamboo: Do you own a bathroom? It is now time to own a Lucky Bamboo! Lucky Bamboos can be grown in water by placing them in tall necked vases filled with water. Lucky bamboos are also great gifts and look fantastic on countertops.

12. Bromeliads: There are many varieties of bromeliads that can add rich colors to your bathroom. Our pick is the Earth Star Plant which thrives in low light and humid conditions. Bromeliads don't take up a lot of space, so they are a great choice of plants for bathrooms.

This list does not end, so we have categorized all plants that can do well in bathrooms in India under the category - "Plants for Bathroom". Browse the collection and pick any of them as your new plant for your dream bath.


Are there any benefits of putting plants in the bathroom?


Yes, if you choose the right plants. There are multiple benefits to adding plants to your bathroom. Bathroom Plants purify the air, eliminate bacteria and absorb excess moisture in the bathroom. To top this, they bring greenery to one of the more neglected places when it comes to home décor. They can add a rich natural green or that extra color that your bathroom is currently missing. Moreover, the calming nature of houseplants add to a relaxing bath and give you that perfect spa treatment.


I don't have a window in my bathroom. Can I still buy plants for my bathroom?


Yes, You Can! While almost all plants require some light to thrive, there are multiple options that tolerate low light conditions. You should probably look at Ferns, Snake Plant, Pothos, English Ivy, ZZ Plant, Aloe Vera and some Philodendrons.


What precautions should I take while putting plants in my bathroom?


Take following care while buying plants for bathroom, and you are good to go:

1. Choose plants that thrive in humid conditions and love moistness.

2. Place the plants at the right spots according to the light it receives.

3. Avoid putting the plants directly on floor where it can get splashes of water from the shower.

4. Avoid putting the planters in slippery areas where soap water flows from.

5. Avoid hanging the plants in areas which are accessed frequently.

Be safe, remember to keep your bathroom clean. Now don't think, go ahead and buy some plants for your bathroom!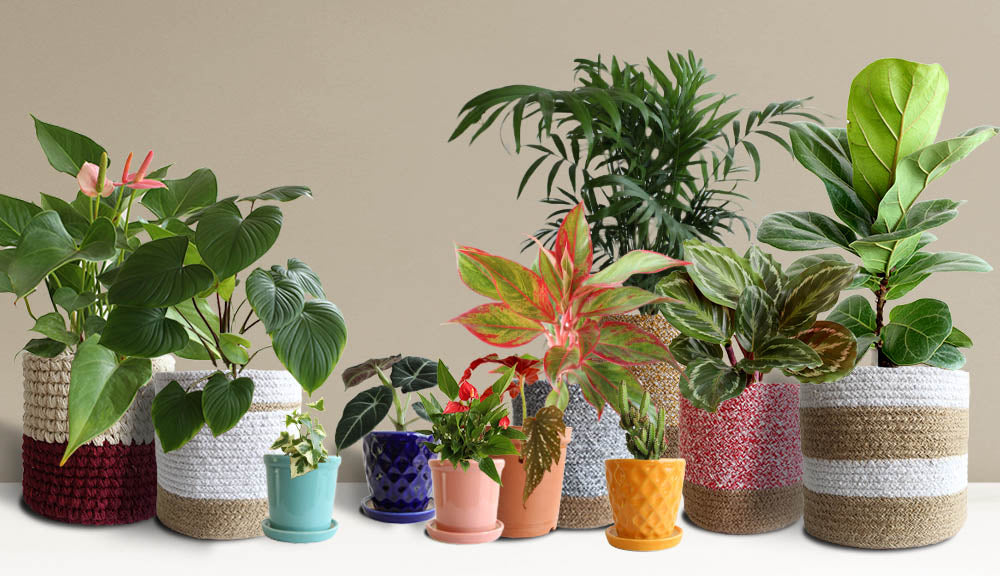 Exceptional Plants for Bathroom
Are you planning to buy plants for bathroom online in India? You have arrived at your destination, Greenkin - the only place to buy premium potted plants for all your needs, handcrafted by passionate plant people.

Greenkin procures all plants from finest growers across India. Each plant is carefully inspected for health, fullness and size and then selected by Greenkin.

For bathroom plants, we use rich soil mix. The soil mix is prepared by Greenkin and has a healthy mix of cocopeat, perlite, garden soil and vermicompost. Also, some plants for bathroom are grown only in water.

We not only put extreme care in growing healthy plants for bathrooms, but also in packaging the plants for online delivery. So when you shop plants for bathroom online with Greenkin, you rest assure of the quality.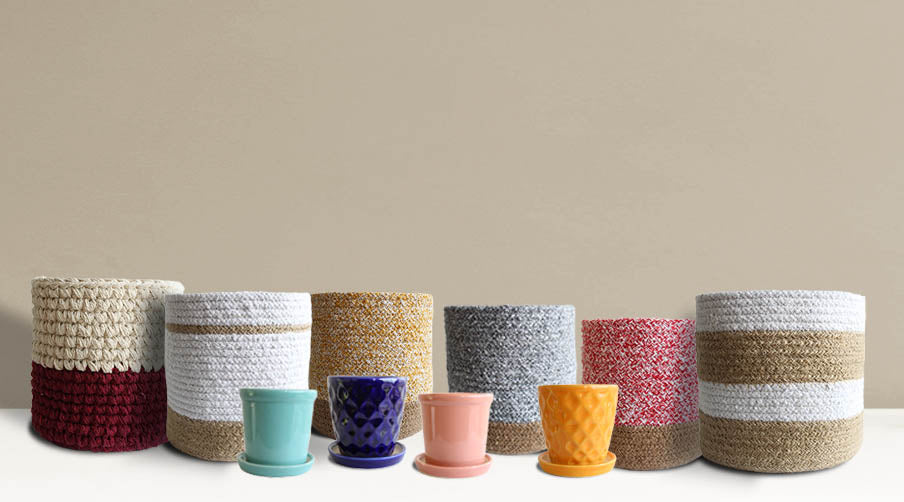 Premium Planters for Bathroom
Are you looking for the perfect premium potted plant for your bathroom? Greenkin brings to you premium handcrafted planters that are size-matched with every plant you buy.

All plants for bathrooms at Greenkin are double-potted with a grow pot and a premium planter, making it an instant addition to your bathroom décor. Also, this ensures that all our plants for bathroom have optimal air-flow and drainage. This arrangement makes the pots self-watering.

The planters for bathroom are prepared in small batches by highly skilled artisans from India. These planters are durable and extremely easy to clean, so they remain new for years.

Greenkin premium potted plants for bathroom are a perfect addition to your home décor, with every part of the product made by experts in India.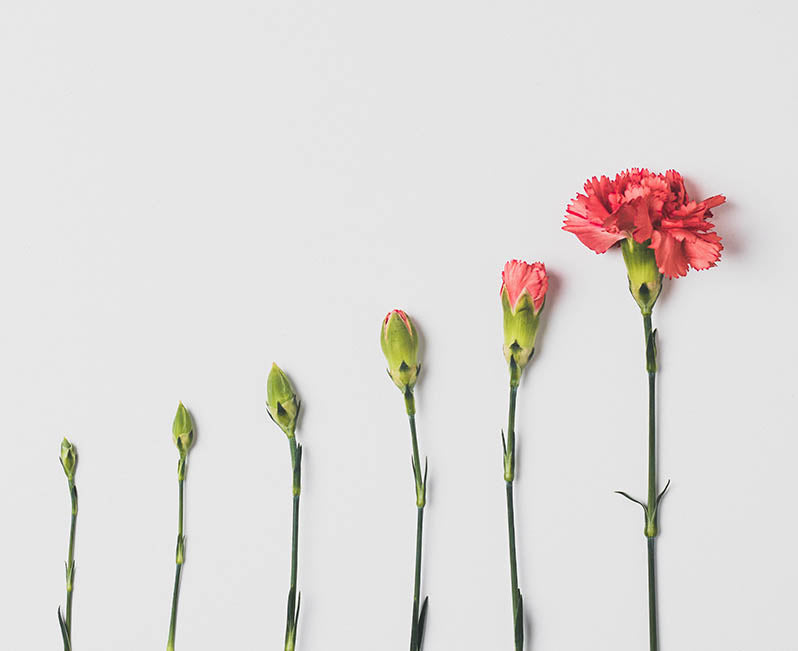 A Lifetime of Support
Are you looking to buy plants for Bathroom in India, but are not sure which ones to buy? Greenkin welcomes you to a unique experience of plantscaping that helps you visualize your bathroom with the perfect premium potted plants.

At Greenkin, we believe in building relationships with our Customers, and we provide you with lifetime of support to ensure that your bathrooms look good and the plants remain healthy.

We have a team of horticulturists and plant doctors who guide you through every step of plant parenting. Plant care is a science that we master at, more so when you are looking for plants for bathroom that can survive low light conditions, and you are in good hands when you buy plants from Greenkin.

We are known for our quality, and we aim to serve you with the best plants for bathroom in India. Try our service and experience the difference we bring.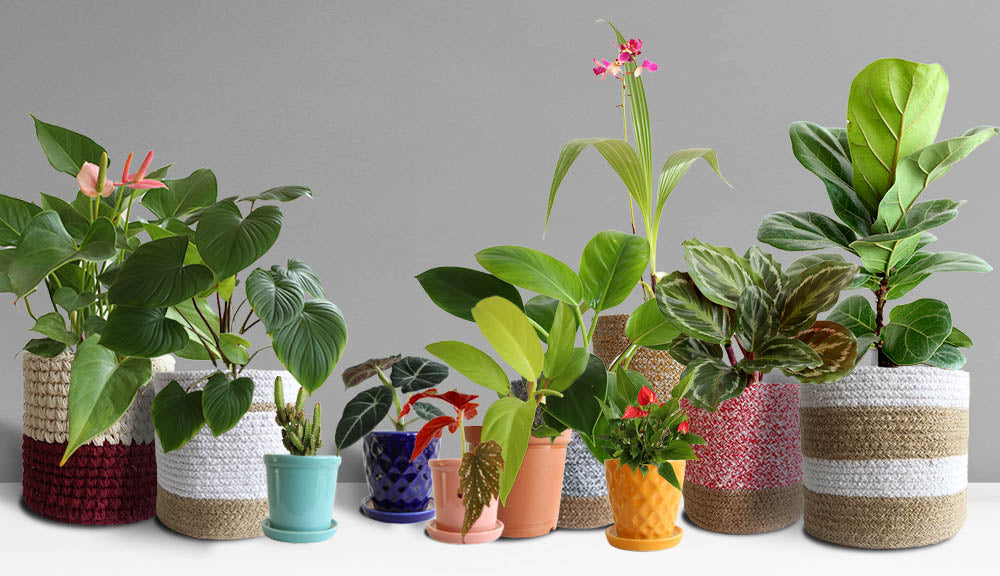 Large Collection of Bathroom Plants
Whether you are planning to buy plants for a spacious bathroom or for a window-less bathroom, we have got you covered. Greenkin brings a rich variety of plants for all your bathroom decor needs.

Greenkin has categorized plants into small, medium and large categories to make buying choice easier for people looking to buy plants for bathroom online in India.

For Customers who wish to buy plants for bathroom but are not sure which plants to buy, we provide guidance and plantscaping services. With Greenkin by your side, you never have to worry about finding the right plant for your bathroom.

All our plants come in varieties of premium planters, designed for your bathroom, which makes a complete set ready to be added to your bathroom decor or for that perfect gift you wish to give to your loved ones.