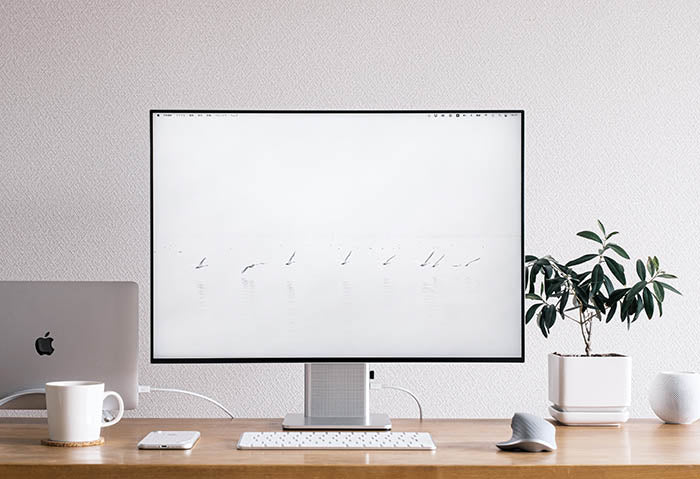 Buying Office Plants in India?
Planning to buy desk plants in India? Browse our collection for hundreds of plants that can fit right into your office and workplace.

Choosing the right office plant is not an easy task, and each plant brings a unique set of space, light, and water requirements. Read our FAQs below to identify the best office desk plants for your needs.

Choose from different types of succulents, Snake Plant, Pothos, Syngonium, Aralia, ZZ Plant, Bromeliad, English Ivy, Kalanchoe, Peace Lily, Anthurium, Calathea, Fittonia, Peperomia, and others. Or reach out to us for your customized solution for buying the right office plants. Our office plants come in premium handcrafted planters that are perfect for gifting and become an instant addition to your desk.
Office plants not only purify the air and reduce noise levels but also reduce stress and create a positive aura that helps you boost productivity.
FAQs for buying Office Plants in India
What type of plants should I buy for my office desk?


Buying plants for office desk? Look for smaller-sized plants that can be grown in 3-inch to 6-inch pots. Browse our collection of office plants to explore hundreds of options. Check the following pointers before you buy the plants:

1. How much natural light does your work desk get? If your desk is next to a window and you receive bright indirect light, you could keep many flowering plants like Peace Lily, Orchid, Kalanchoe, and Anthurium. In case your office desk receives low light, look for plants like ZZ plant, Snake Plant, Bromeliad, and Succulents.

2. How much space does your workspace has? In case you have built a workspace at home and have more space for plants, then you can add multiple plants of different sizes, ideally one large 2 feet tall plant, 2 medium sized 1 feet tall plants and a few small plants that are 5 to 8 inches tall. However, if your desk does not allow for a lot of space, then look for a combo of succulents and other tiny plants.

3. How often do you go to the office? This directly relates to watering of the plants you keep on the office desk. In case your schedule does not allow for regular watering of the plants, opt for more hardy plants like Snake Plants and Succulents.


Which are the Top 5 Office Plants?


There are many office plants that one can keep on their desk. Here is a list of Top 5 picks by our staff:

1. Snake Plant: Snake plant tops the list because of its hardiness. The plant will do well with occasional watering and medium light. Snake Plant does not require a lot of space, so you are covered for lesser space as well.

2. Haworthia Zebra: Haworthia Zebra is a succulent that can live up to 50 years, and so becomes a great gift for your loved ones. The plant has dark green leaves with white striped veins. Being a succulent, the plant is happier with less water and thus can do well with irregular watering.

3. Echeveria Silver Star: Hailing from semi-desert regions of South America, this drought-resistant plant has small pointed green-gray colored leaves which develop a red tint on their tips when stressed. Note that the plant needs some direct sun to keep its healthy compact form.

4. ZZ Plant: Also known as Emerald Palm, ZZ Plant has become a house plant sensation globally. They produce dark green foliage and are extremely hardy plants. They can be trimmed and kept in a shape that works for you, which makes them a great office plant.

5. Aralia: Popular house plant, Aralia likes to grow in filtered light or complete shade. The plant can be potted in a small 3 to 4 inch pot, and kept at your desk for years. The plant grows slowly and takes very less space overall.


I am planning to gift a desk plant. Which plants are my best option?


Looking to gift someone an office plant? Look for certain key parameters like light, space, and watering requirements to make your selection.

In case you do not have an answer to these questions, go for safer options like Snake Plant, ZZ Plant, Haworthia Zebra, Pothos, Earth Star, Fittonia, Calathea, Red Anthurium, Aralia, and Peperomia.


Can desk plants help in better quality work?


Plants do not directly affect your work but can help you focus better and improve your productivity. Researchers have globally found a direct impact between office plants and employee productivity.

Apart from purifying the air and reducing noise levels, plants are known for their stress reduction capabilities. They create a positive aura at your workplace and help you focus better on your work.

So yes, office plants can help improve the quality of your work by eliminating disturbances and creating a perfect environment for you.


My work desk does not get enough natural light. Can I still keep some plants?


In the case of low light, your options get limited but not zero. You can buy different office plants like ZZ Plant, Snake Plant, some Succulents, Pothos, English Ivy, Calathea, and Earth Star.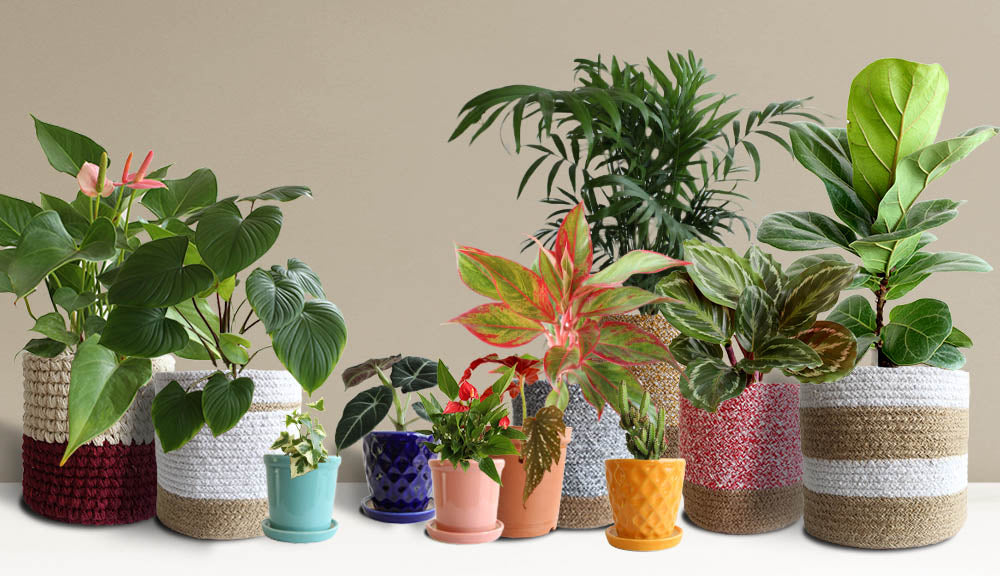 Exceptional Office Plants
Are you buying office plants and desk plants? Welcome to Greenkin - the only place to buy premium potted plants for all your needs, handcrafted by passionate plant people.

Greenkin procures all plants (from the small succulent varieties to large mini-trees) from the finest growers across India. Each plant is carefully inspected for health, fullness, and size and then selected by Greenkin.

For office plants, we use a rich soil mix. The soil mix is prepared by Greenkin and has a healthy mix of cocopeat, perlite, garden soil, and vermicompost. Also, desk plants are fertilized at the time of shipment.

We not only put extreme care into growing healthy office desk plants but also in packaging the plants for online delivery. We understand the importance of the right packaging when shipping live plants. So when you shop office plants online with Greenkin, you rest assured of the quality.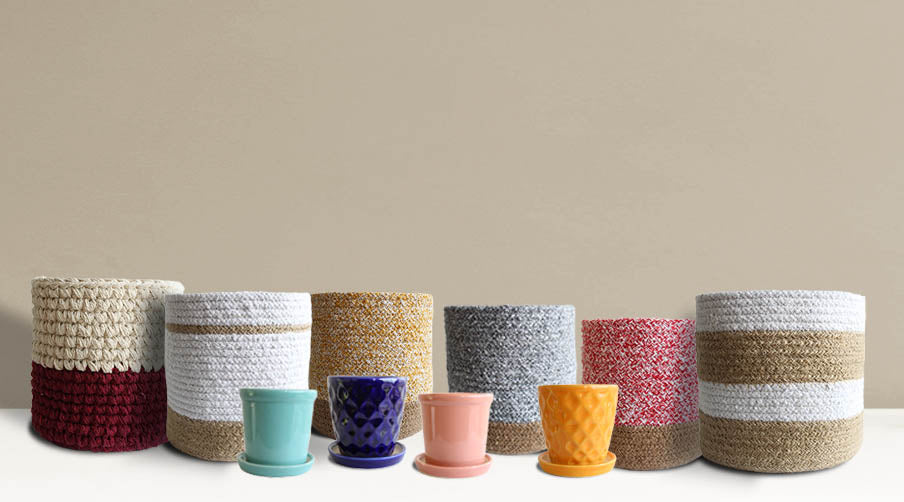 Premium Planters for Office
Planning to buy the perfect premium potted office plants? Greenkin brings to you premium handcrafted planters that are size-matched with every plant you buy.

All office desk plants at Greenkin are double-potted with a grow pot and a premium planter, making them an instant addition to your bedroom décor. Also, this ensures that all our plants for the office desk have optimal airflow and drainage. This arrangement makes the pots self-watering. For plants that are potted in 4-inch or below pots, like succulents, double potting is avoided to let the soil dry and avoid root rot.

The planters for the office desk are prepared in small batches by highly skilled artisans from India. These planters are durable and extremely easy to clean, so they remain new for years.

Greenkin premium potted office plants are a perfect addition to your desk, with every part of the product made by experts in India.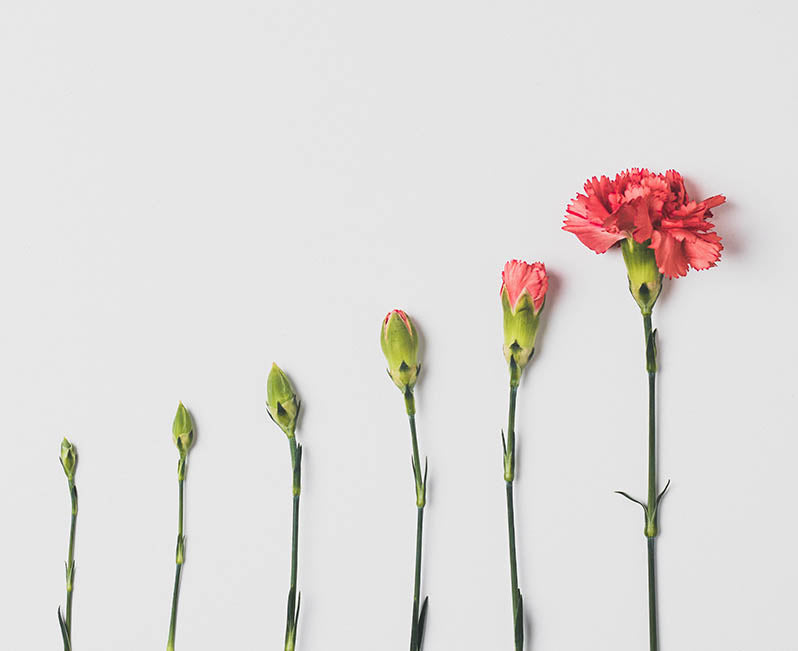 A Lifetime of Support
Are you looking to buy office plants and desk plants in India? Greenkin welcomes you to a unique experience of plantscaping that helps you visualize your office desk with the perfect premium potted plants.

At Greenkin, we believe in building relationships with our Customers, and we provide you with a lifetime of support to ensure that your office plants remain healthy.

We have a team of horticulturists and plant doctors who guide you through every step of plant parenting. Plant care is a science that we master, more so when you are looking for office plants that may receive irregular watering and low light, and you are in good hands when you buy plants from Greenkin.

We are known for our quality, and we aim to serve you with the best office desk plants in India. Try our service and experience the difference we bring.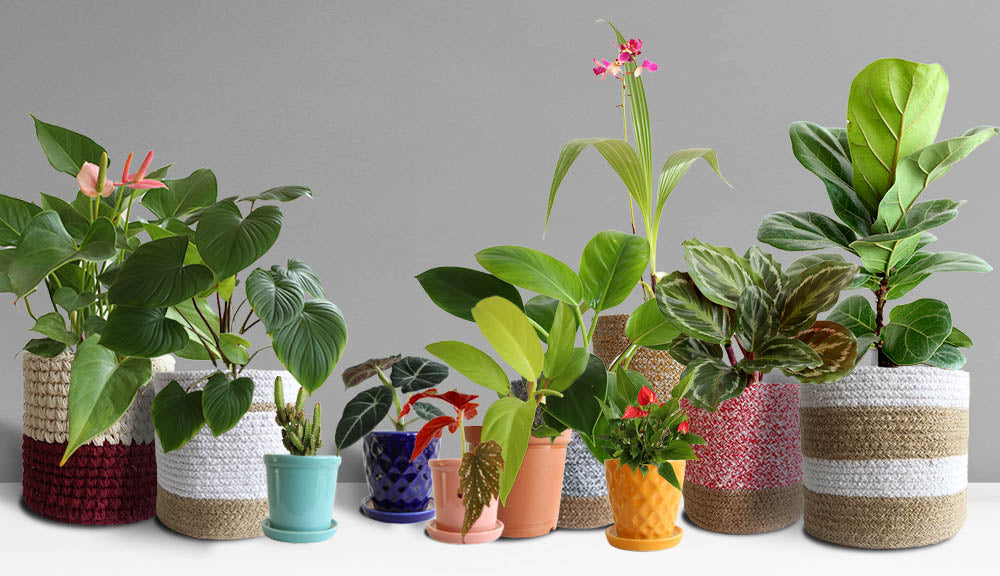 Large Collection of Office Plants
Whether you are planning to buy tiny succulents or small to medium premium potted plants for your office, we have got you covered. Greenkin brings a rich variety of plants for all your office desk decoration needs.

Greenkin has categorized plants into small, medium, and large categories to make buying choices easier for people looking to buy office plants online in India.

For Customers who wish to buy office plants but are not sure which plants to buy, we provide guidance and plantscaping services. With Greenkin by your side, you never have to worry about finding the right plant for your workspace.

All our plants come in varieties of premium planters, designed for your desk décor, which makes a complete set ready to be added to your office or for that perfect gift you wish to give to your loved ones.