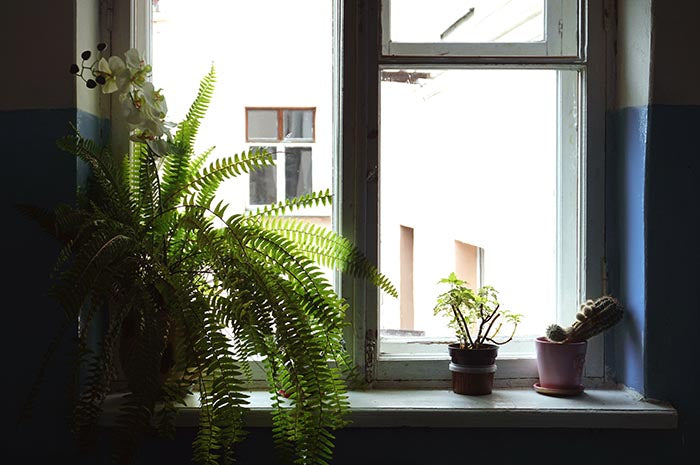 Buying Window Plants in India?
Looking for Window Plants? Windows are a great place to add plants to your home. Browse our collection of plants for windows or buy a ready-made bundle of plants to add to your window. Read our FAQs to find out the best plants for windows and their requirements.

You can select a combination of tall, medium and small plants for your window, as well as buy hanging plants for dense foliage. In case of a windowsill inside the room, you can buy indoor plants as well. Succulents also look great on windowsills. The selection of plants depends upon the sunlight your window receives. Read below to know how to select the right plants for your window.

You can mix and match various plants and create a bouquet of plants for your window, or select a bundle that our experts have created for your perfect window décor. In case you are looking for a customized solution for your window, feel free to reach out to us and we will do our best to help you find the right window plants.
A Plant in your Window tells others that there is a caring person inside!
FAQs for buying Window Plants in India
What type of Window Plants should I buy?


The type of plants to buy for a window depends upon the space and light that your window provides. Your overall plant choices will vary significantly in case you have a windowsill inside the room versus a window grill protruding outwards. Read on to understand what factors you must consider while shopping for window plants.

Let us start with the size of plant you can buy for your window. In case you are looking for plants to be kept on a windowsill within the room, then opt for small to medium-sized plants, from about 6 inches to 2 feet tall plants. You have a wide range of plants that you can choose from, from succulents to Prayer Plant. In case you have a window grill and you are searching for best plants to be kept in the grill, you can opt for medium to large plants, from 1 feet to 5 feet tall plants. Also, use the grill to hang a few plants, the size of such pots could be 5 to 6 inches.

The next thing to consider is the light requirements of plants for windows. If your window receives bright indirect light (no direct sunlight), then you can opt for any of the indoor plants for your window. In case the window receives 2 to 3 hours of direct morning sunlight, you can add many flowering plants to your window. Also, most of the indoor plants do well in morning sunlight. A great addition can be a variety of Rubber Plant. However, in case your window receives more than 4 to 6 hours of direct sunlight, shift your focus to outdoor plants. There are hundreds of varieties of outdoor plants for windows, like Crotons and Palms. Also, full sunlight is great for flowering plants like roses, hibiscus and vinca.

Finally, the most important factor that should influence your choice is the purpose of buying window plants. If you are looking to add color to the window, use different flowering plants and plants that give colored foliage (like Wandering Jew and Purple Shamrock). If you want a fully green window, add more green foliage plants, like Pothos and Crotons. In case you are looking to brighten up the room by adding plants on a windowsill, check our best plants for windowsill below.


Which are the best plants for windows?


Windows provide a great space for adding plants to your home. Not only do these plants add to the décor but also make the air more breathable by removing toxins like Benzene, Trichloroethylene, Xylene, Formaldehyde, and Toluene from indoor air. Here is a list of top-selling best plants for windows in India:

1. Pothos: Commonly known as Money Plant, Pothos add thick waxy green foliage to your window. What's more, they come in various textures that can be mixed and match to create a green cover for your window. Pothos require bright indirect sunlight and can tolerate morning sun, so it is best to place them on windowsills or hang them from the window grill.

2. Prayer Plant: Prayer Plant is a type of Calathea. It is well-known for its great feng-shui properties. The red-veined leaves curl up at night that resembles offering a prayer, hence the name. The Prayer Plant does best in medium indirect sunlight. It is best placed on a windowsill considering its height (1 to 2 feet tall) and light requirements.

3. Wandering Jew: Also known as Inchplant, Wandering Jew is a type of Tradescantia that adds burgundy or purple color to your window. Wandering Jew is best placed in hanging pots on window grills. Note that they require bright indirect light and can do well with morning sunlight. However, their leaves start to burn in full afternoon sun.

4. Chinese Fringe Flower: Characterized by its beautiful shades of red foliage and bright pink flowers, the Chinese Fringe Bush can add color to your windows. They require a minimum of 5 hours of direct sunlight, so are best placed in window grills. They are fast growers and grow in both width and height, forming a dense bush full of pink flowers.

5. Cordyline Ti Plant: Ti Plant is a tall plant that has 1-foot-long leaves spreading circularly from a slender stem. Again, Ti Plant adds shades of burgundy and pink to your balcony and grows over 5 feet tall. The best place to add them is either on the floor beside the window or in the window grill.

6. Dieffenbachia: Large 1-foot-long leaves and variegated textures of green and white are characteristics of Dieffenbachia. They are a favorite plant for tropical climates like India and love shaded areas for growth. Place them on windowsills and let them add the greens to your window.

7. Croton: There are many varieties of Crotons, from large oval leaves to slender pencil-like leaves. They produce dense colored foliage with colors ranging from green, yellow, white, and red. Different varieties like different amounts of sun, but they are all very hardy plants. The best place to keep them near windows is to place them on window grills.

8. Rubber Plant: A plant that does well in all light conditions, Rubber Plant is a great plant to grow within window grills. They do not take a lot of space and add a modern vibe to the overall décor. Rubber Plants are hardy and require less maintenance.

9. Caladium: Caladium can be grown either on a windowsill or on the window grill. Different Caladiums have different light requirements, but almost all do well in shade. They thrive in hot and humid conditions and are perfect for the Indian climate. The sheer variety of caladium gives you multiple options to add to your windowsill.

10. Hibiscus: Native to tropical climates, Hibiscus come in many varieties and are known for their large flowers. Hibiscus is a must-have for your window grill. Note that most of the Hibiscus need full sun for healthy blooming.


My window gets more than 6 hours of sunlight. Which window plants should I look at?


While all plants need sunlight to produce their food, many indoor plants do not like full direct sunlight as it burns their leaves. So if your window receives more than 6 hours of direct sunlight, then look for outdoor plants for windows.

Go for flowering plants like Hibiscus, Chinese Fringe Bush, Adenium, Jasmine, Rose, and Vinca to add flowers to your window. These plants love to grow in full sun. If you have more space, buy large plants like Rubber Plant, Dragon Tree, and Areca Palm. For creating a dense cover, use Money Plant or Pothos. Also, you can buy Snake plants and Crotons for creating a varied texture on the window.


I have a window grill. How can I design it to make it look beautiful?


Window grills provide amazing space to add plants to a home. If you are looking to buy window plants, think about the design that you want your window to have. Do you wish to have more flowers or more greens? Large leaves or small leaves? Tall plants or small plants? Green leaves or colored leaves? Full window coverage or partial coverage? Let us explore some designs recommended by our plant stylist.

Design 1: Window Grill Full Coverage: Designing your window with the best plants for windows? If you are looking for full coverage, you should add different types of plants including large, medium, and small plants and hanging plants. The first step in designing the window grill is to add foliage plants. Add multiple hanging Pothos at the middle of the grill and multiple Wandering Jew or Turtle vines hanging from the ceiling of the window grill. Once the foliage cover is added, add some large plants at the sides of the grill. Choose a Rubber Plant, Ti Plant, Dieffenbachia, or Dragon tree based on the light that the window receives. Now that the stage is set for smaller plants, add them either on hanging shelves from the grill or on the bottom of the window grill. Add plants like Aglaonema, Calathea, Snake plant, Peperomia, Caladium, and Syngonium.

Design 2: Window Grill Partial Coverage: To have only partial coverage on the window grill, use small to medium window plants. You can still have one large plant on either side of the grill to give a border to your window grill. Use a non-intrusive plant like Rubber Plant for the border. For the center of the grill, add window plants like Snake Plant, Money Plant, Broken-leaf Philodendron, Peperomia, Aglaonema, and Philodendron Ceylon.

Design 1: Window Grill Flowering Plants: If you want to create a flower bed on your window grill, look for plants that do well in Indian Climate. Also, check the light requirements before buying the plants. You can choose a different set of plants for every season to keep a flower bed that blooms all year round. Add a few perennial plants like Hibiscus, Rose, Adenium, Vinca, and Jasmine. For summers, add Phlox and Zinnia. For winters, add Aster, and Geranium. Dahlia, Salvia, and Gazania. You can also add Bougainvillea if you have more space.


Does Greenkin have a bundle of best plants for windows?


Yes, Greenkin believes in providing people an easy experience of buying plants and becoming plant parents. We have multiple bundles of window plants that can create an instant flowering or jungle vibe for your windows. Look for the number of plants and the recommended size of the window while selecting the right window plants bundle for your needs.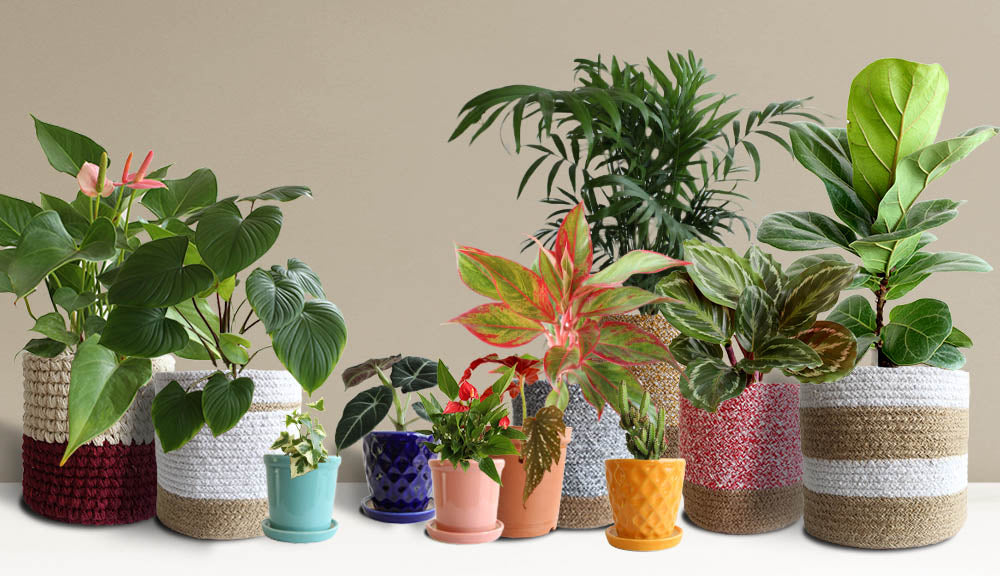 Exceptional Window Plants
Buying window plants online in India? You have arrived at your destination, Greenkin - the only place to buy premium potted plants for all your needs, handcrafted by passionate plant people.

Greenkin procures all plants from the finest growers across India. Each plant is carefully inspected for health, fullness, and size and then selected by Greenkin.

For window plants, we use a rich soil mix. The soil mix is prepared by Greenkin and has a healthy mix of cocopeat, perlite, garden soil, and vermicompost. Also, some window plants like Money Plant and Lucky Bamboo are grown only in water.

We not only put extreme care into growing healthy window plants but also in packaging the plants for online delivery. So when you shop plants for windows online with Greenkin, you rest assured of the quality.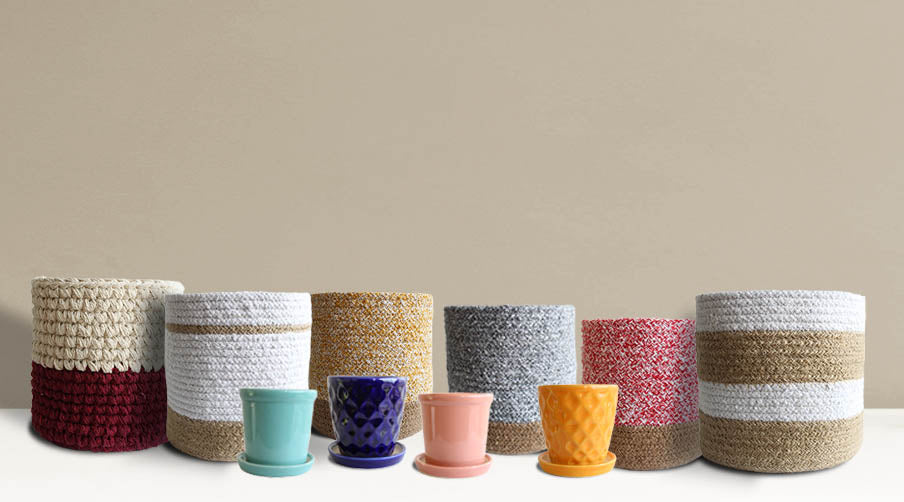 Premium Planters for Windows
Are you looking to buy the perfect premium potted window plants? Greenkin brings to you premium handcrafted planters that are size-matched with every plant you buy.

At Greenkin, all plants for windows are double-potted with a grow pot and a premium planter, making them an instant addition to your window décor. Also, this ensures that all our window plants have optimal airflow and drainage. This arrangement makes the pots self-watering. For plants that are potted in 4-inch or below pots, like succulents, double potting is avoided to let the soil dry and avoid root rot.

Our planters are prepared in small batches by highly skilled artisans from India. These planters are durable and extremely easy to clean, so they remain new for years.

Greenkin premium potted window plants are a perfect addition to your desk, with every part of the product made by experts in India.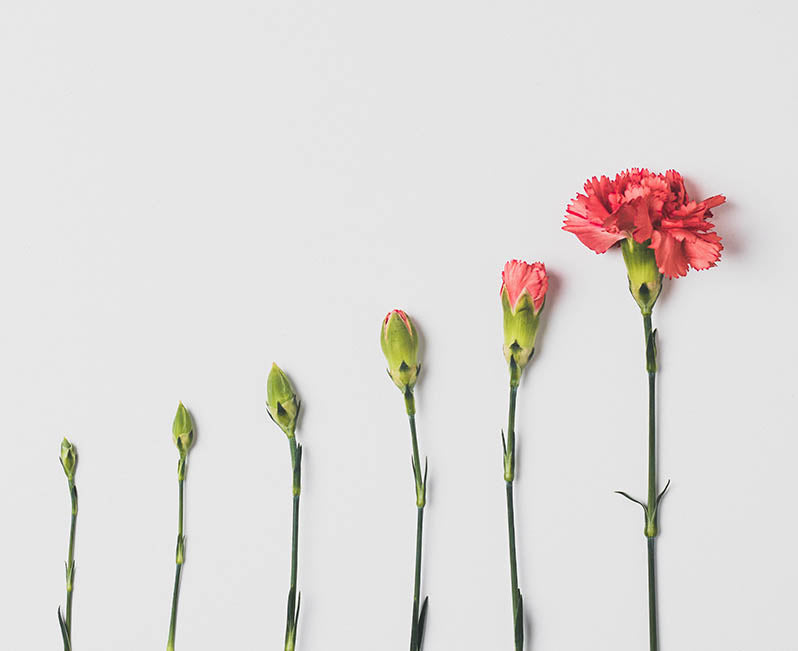 A Lifetime of Support
Are you decorating your window with Plants? Greenkin welcomes you to a unique experience of plantscaping that helps you visualize your space with the perfect premium potted plants.

At Greenkin, we believe in building relationships with our Customers, and we provide you with a lifetime of support to ensure that your plants remain healthy.

We have a team of horticulturists and plant doctors who guide you through every step of plant parenting. Plant care is a science that we master, and you are in good hands when you buy plants from Greenkin.

We are known for our quality, and we aim to serve you with the best plants for windows in India. Try our service and experience the difference we bring.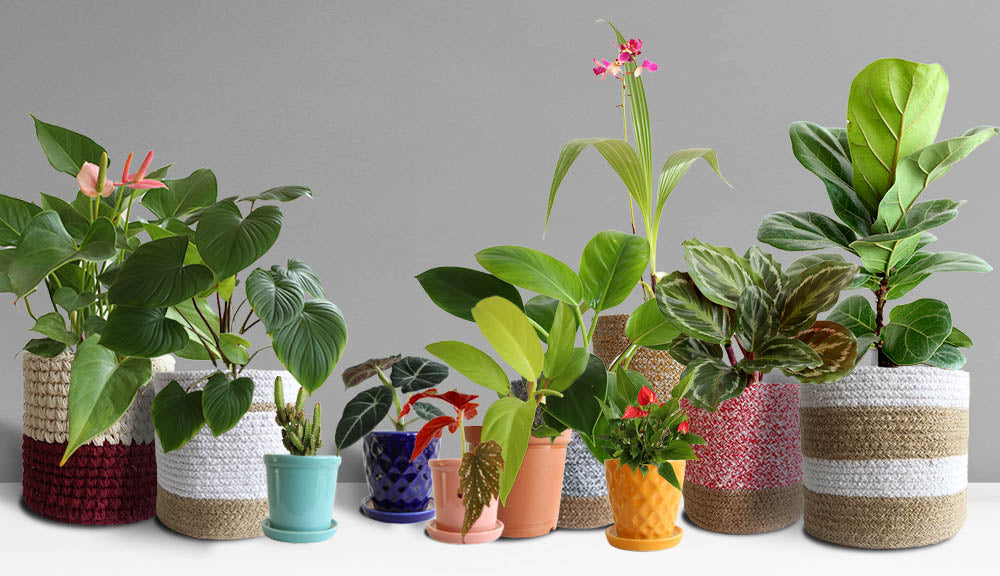 Large Collection of Window Plants
Whether you are planning to buy 5 feet tall plants, or small and medium-sized window plants, we have got you covered. Greenkin brings a rich variety of plants for all your window decoration needs.

Greenkin has categorized plants into small, medium, and large categories to make buying choices easier for people looking to buy window plants online in India.

For Customers who wish to buy window plants but are not sure which plants to buy, we provide guidance and plantscaping services. With Greenkin by your side, you never have to worry about finding the right plant for your window.

All our plants come in varieties of premium planters, designed for your window décor, which makes a complete set ready to be added to your window or for that perfect gift you wish to give to your loved ones.