Regular price
₹ 1,699
Sale price
₹ 1,359
Unit price
per
(20% Off)
Sold out
Choose a pot:
Dimensions:
View Our Size Guide
Estimated Delivery:
between 4 to 9 days all over India
A statement-making houseplant, the Anthurium White plant is a gorgeous plant to have at your home. Anthurium White has striking and contrasting deep green and deep white foliage. With its long lasting flowers, Anthurium White dazzles and brightens up your space. Sized to shipping, our Anthurium White plant reaches you with room to grow as it becomes part of your home.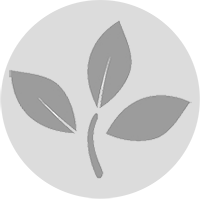 Healthy
Plants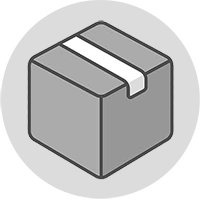 Secure
Packaging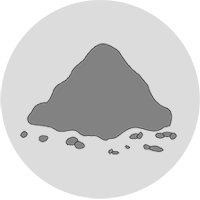 Superior
Soil Mix
Free Replacement if Damaged
Self-Watering & Double Potted
View full details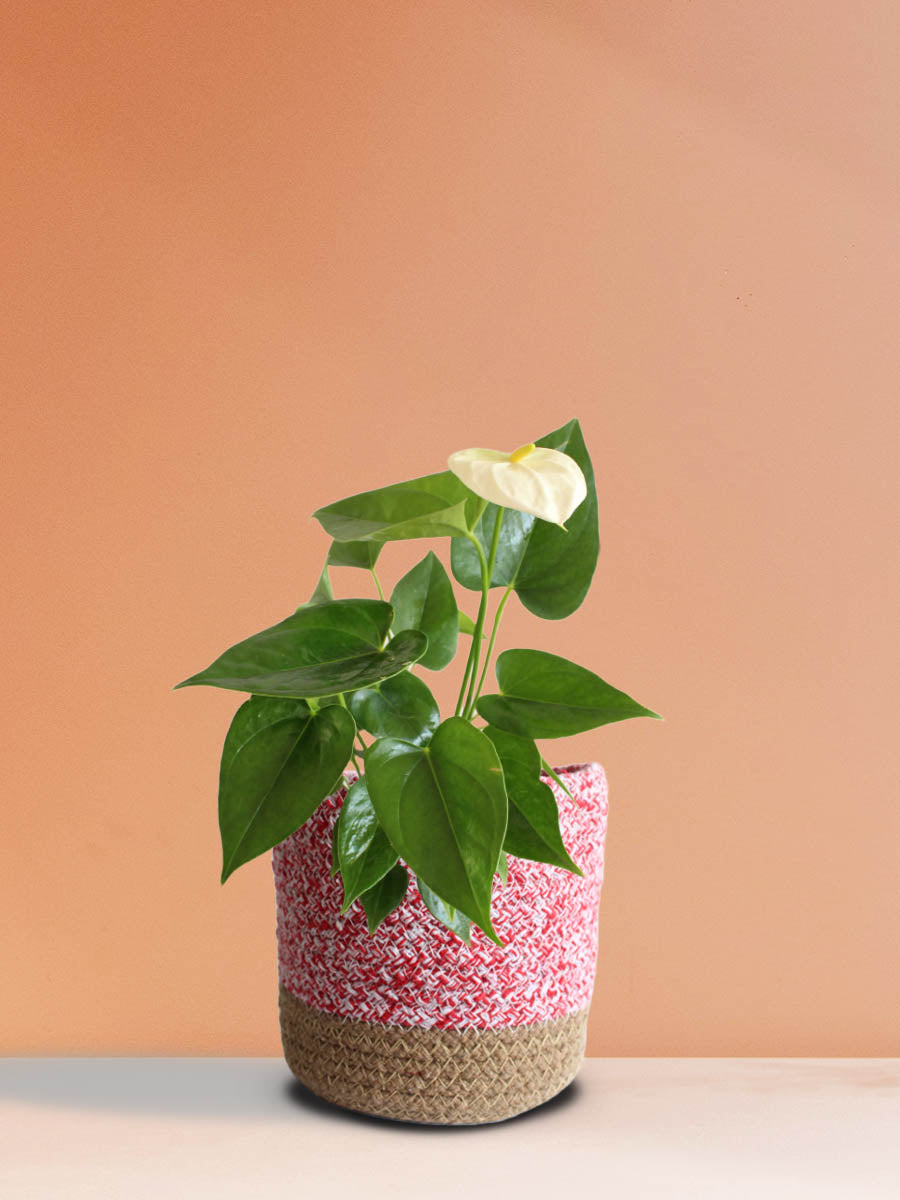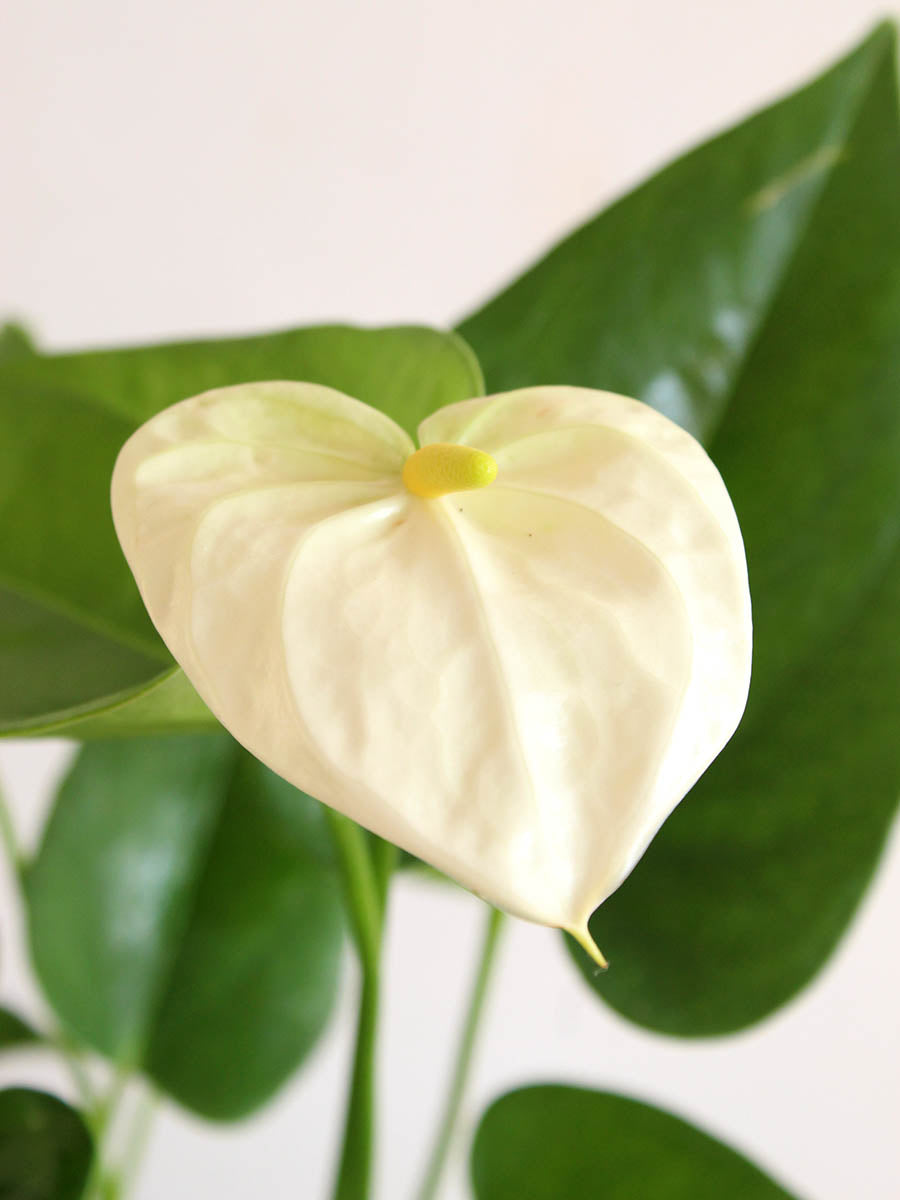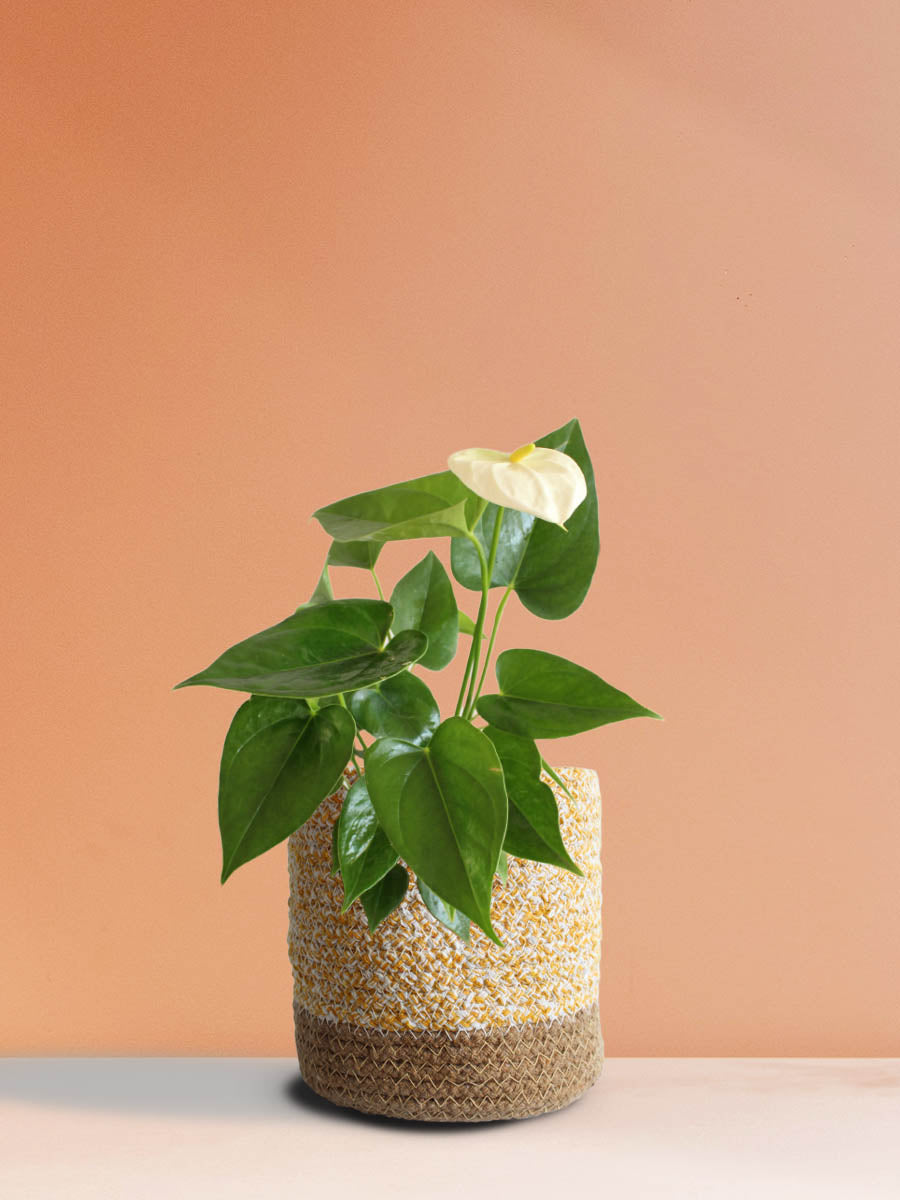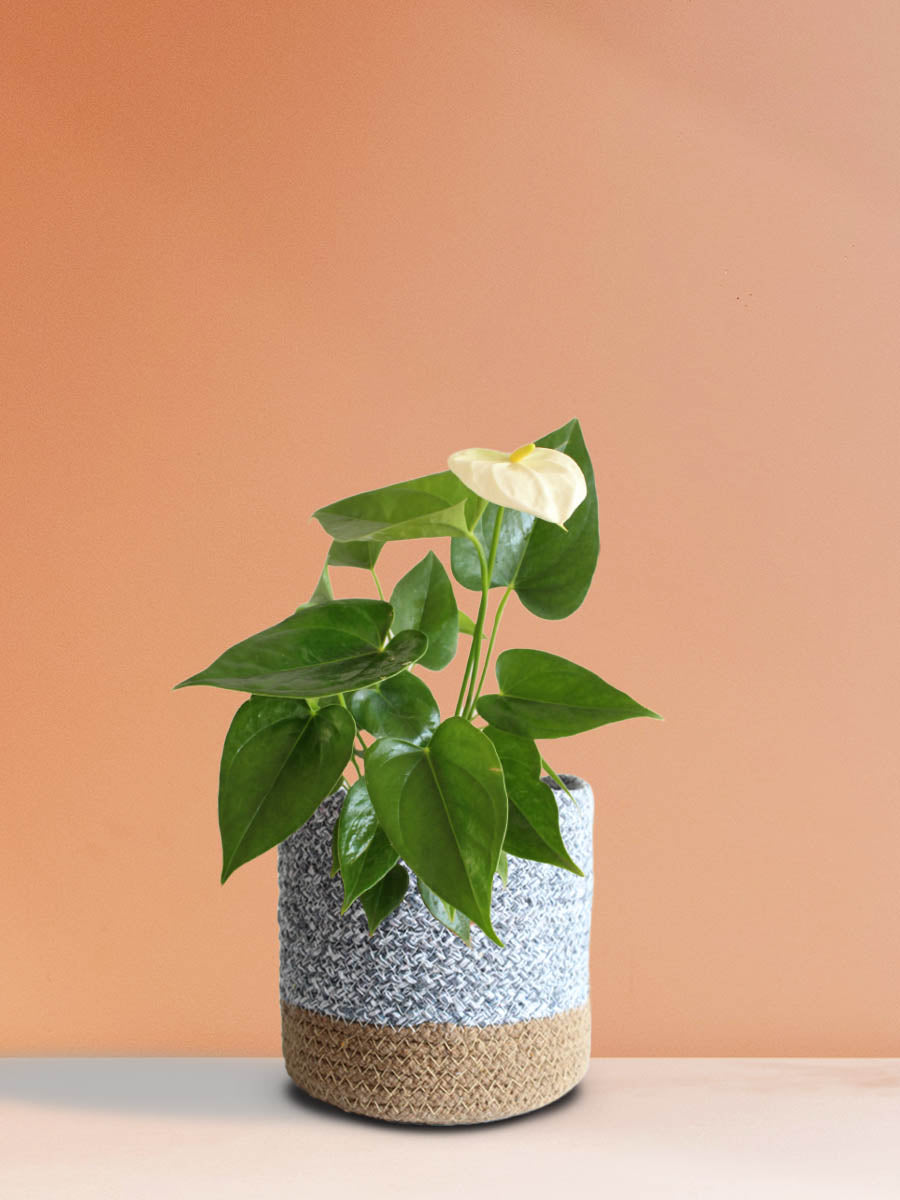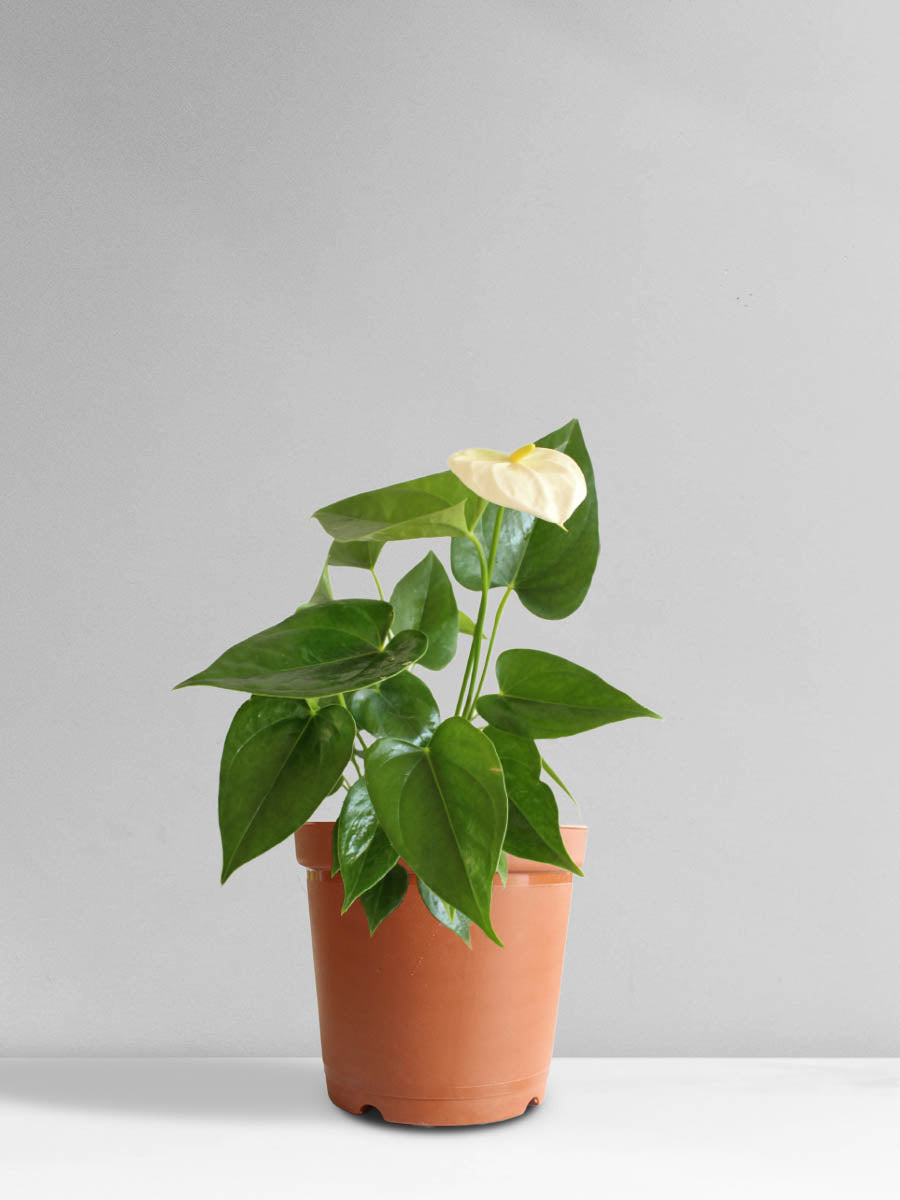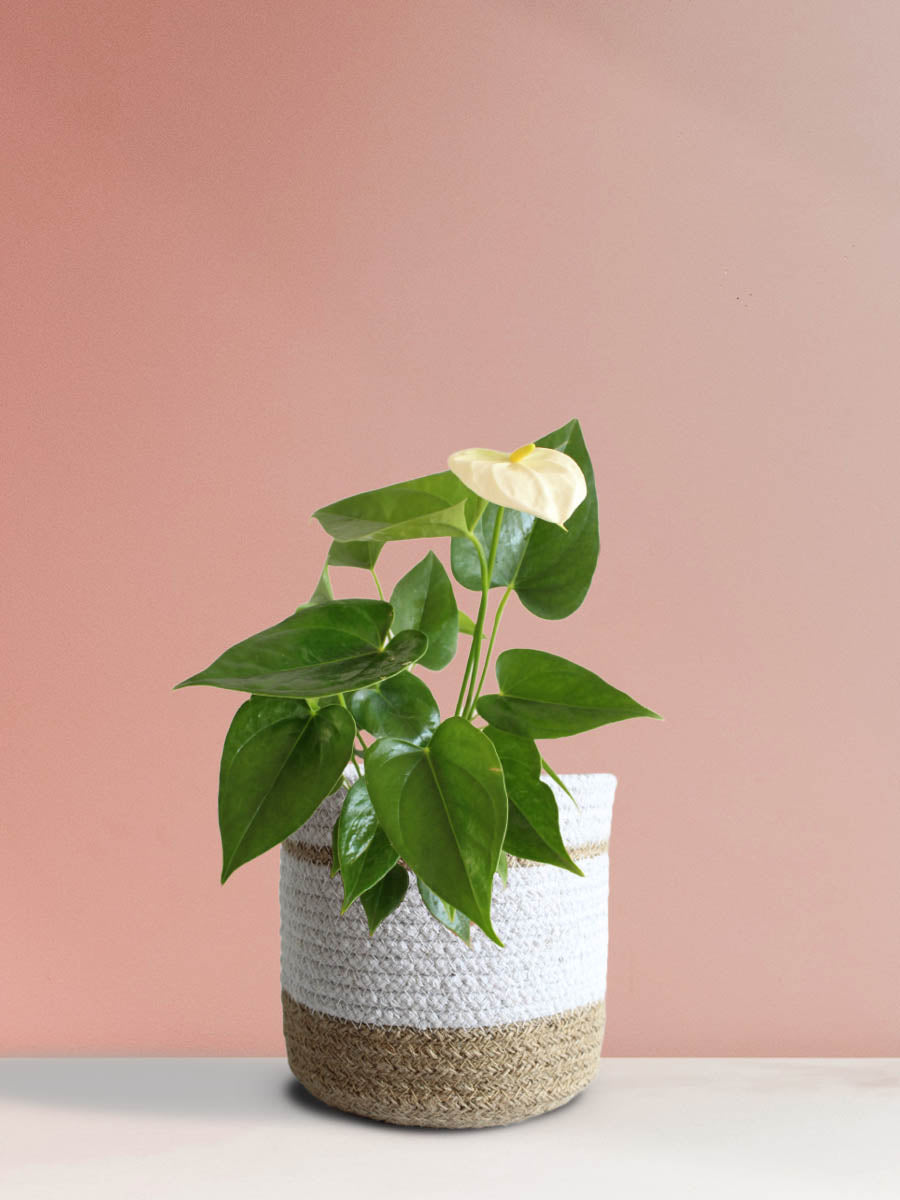 Size Guide
Because the height of plants varies, we use the width of the planters they come in for size.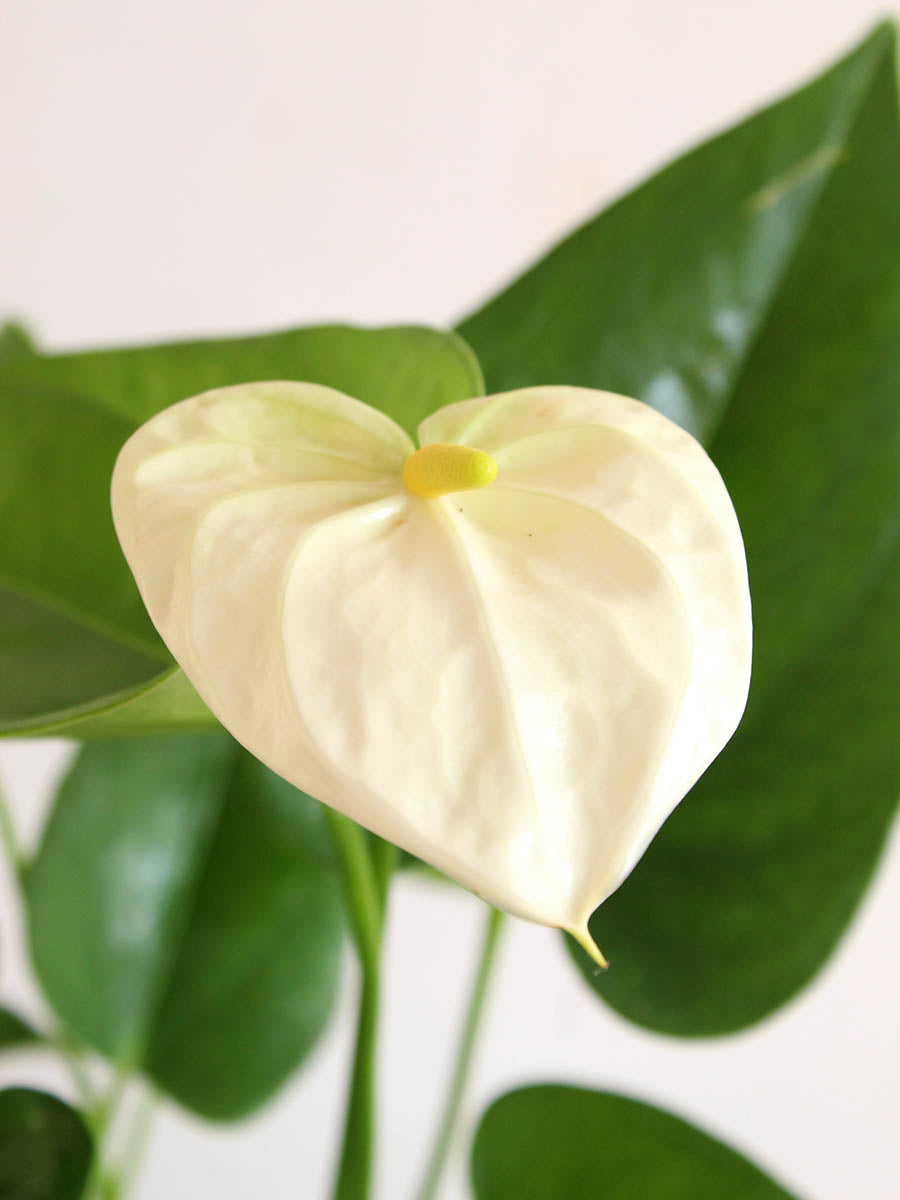 About Anthurium White (Medium)
Part of the Araceae family, Anthurium White is a perennial plant that offers striking colors with its deep and bright foliage. The leaves are deep green and deep white with light yellow/white flower spikes. Anthuriums get their name from 'anthos' & 'oura' which in Greek means 'tail flower'. Anthurium White is native to South America, the Caribbean, and the Central American region. In their natural habitat, Anthuriums grow as epiphytes using forest trees as their support. And hence, Anthuriums love humidity. It has heart-shaped leaves which green and waxy. Anthurium White plant's flowers are in fact the spikes and the white heart-shaped ones are its modified leaves. Anthuriums are usually categorized as intermediate-level care plants and hence would need a little attention & care. With the right understanding of Anthurium's care, they would be one of the prettiest additions to your home.
*A flowering plant is subject to season and availability
Also Known As

Flamingo Flower Plant, Laceleaf plant
Keep In Mind

1. Anthurium plant could be toxic if consumed in large quantities
2. Anthurium plant could be infested with insects such as aphids, Anthurium White mites, and it needs to be treated with neem oil spray or mild insecticide spray if you spot infestation
The Trending 25
Shop our Bestsellers - The plants that everyone is buying
Care Guide for Anthurium White (Medium)
Planning to buy Anthurium White (Medium) online? Here is all you need to know.
Anthurium White plant thrives indoors with bright and indirect light. In low or medium light conditions, Anthurium White might not flower or bear fewer flowers. It does not like direct sunlight.
Anthurium White plant loves warmth and does well in room temperatures
Anthurium White plant needs to be watewhite once or twice a week as it likes to remain slightly moist. This could increase during summers and whiteuce during winters. Anthurium White plant does not like being overwatewhite though.
Anthurium White loves high humid conditions. So, in dry weather you might need to mist the plant to maintain the humidity levels.
Anthurium White is not a heavy feeder and would need a mild fertilizer every three months or so and none during winters.
Anthurium White plant would need pruning as requiwhite to remove dried out leaves/stems/flowers
Anthurium White would need repotting every two-three years
Anthurium White Plant can be propagated via division of a mature plant or cuttings
Yellow leaves-
Overwatering, Excess sunlight, Low humidity

Brown leaf tips-
Excess sunlight, Over/Under-watering

Brown leaves-
Under-watering
Anthuriums are slow growers
1. Anthuriums are one of the NASA certified air purifying plants
2. Anthuriums are believed to symbolize hospitality due to its open heart shaped flowers and bring in happiness & prosperity
Flamingo Flower Plant, Laceleaf plant
Light Guide For Plants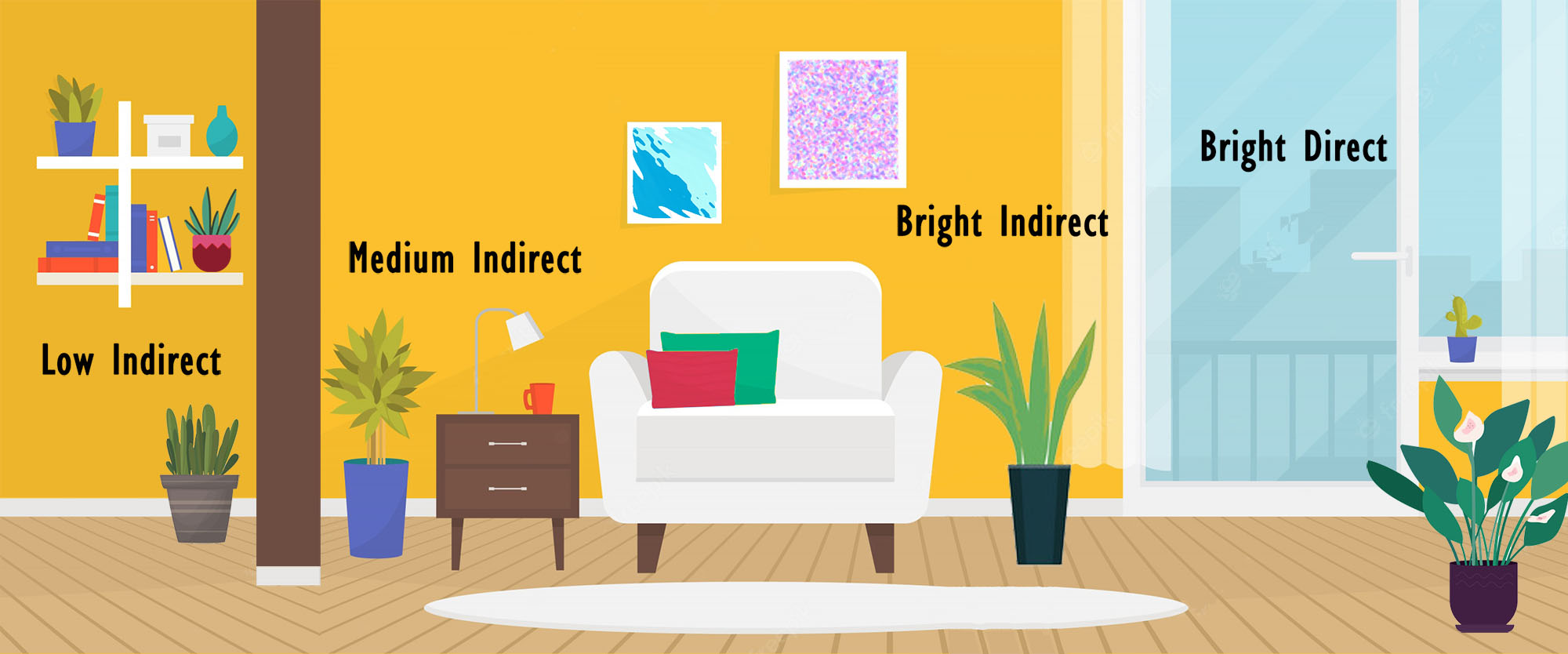 The Greenkin Experience

Healthy Plants
Healthy plants handpicked from finest nurseries across India
Premium Planters
All our plants come in premium hand-made decor-worthy planters

Quality Assurance
All plants are inspected for health and fullness by plant experts

Lifetime Support
Get lifetime support for every plant from horticulturists